The 2024 awards are now closed for nomination.
The 2025 award round will open in early 2024.
Award background and eligibility
The Nancy Millis Medal of the Australian Academy of Science has been established to honour the contributions made to science by the late Professor Nancy Millis AC MBE FAA FTSE and recognises her importance as a role model for women aspiring to be research leaders.
The award is open to women mid-career researchers, eight to fifteen years post-PhD in the calendar year of nomination except in the case of significant interruptions to a research career, in any branch of the physical and biological sciences. Recipients will have established an independent research program and demonstrated exceptional leadership.
The award is restricted to candidates who are normally resident in Australia and for research conducted mainly in Australia.
The Academy acknowledges the funding received from friends and colleagues of Professor Millis and the perpetual funding received from The University of Melbourne.
The Australian Academy of Science encourages nominations of candidates from a broad geographical distribution.
Candidates may be put forward for more than one award. If a proposed candidate is already the recipient of an Academy early-career honorific award, they will not be eligible for nomination for another early-career or a mid-career honorific award. A mid-career honorific award recipient will also not be eligible for nomination for another mid-career honorific award. Fellows of the Academy are ineligible to be nominated for early and mid-career awards.
The medal is made by the Royal Australian Mint, Canberra, and was designed by Mr Michael Meszaros.
Guidelines
(Please submit your nominations using the Nominate button found on the left of this webpage)
Awardees
Principal partner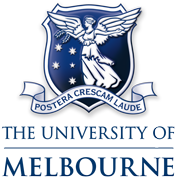 Founding donors
The Academy would like to thank the following founding donors for their generous support of the Nancy Millis Medal:
J A Angus
E S Dennis
S Cory
I D Gust
E Hartland
A B Holmes
P Y Ladiges
J A Pittard
R Roush