National Committee for Earth Sciences
The National Committee for Earth Sciences (NCES) fosters the Earth sciences in Australia, links the Academy to Australian Earth scientists and relevant scientific societies, and provides a link between Australian and overseas Earth scientists, primarily through the International Union for Quaternary Research, the International Union for Geodesy and Geophysics and the International Union for Geological Sciences.
In 2018 the NCES published a wide-ranging decadal plan, Our Planet, Australia's Future, to ensure Australian geoscience research continues to be world leading through sustained support for this innovative and integrated field of endeavour. The plan is intended to drive future research to impact positively on Australian life: improving the safety, security and well-being of Australians while contributing positively to the nation's prosperity and management of environmental challenges.
A previous decadal plan was released in 2003 and brought about a period of significant scientific advance in the sector, built on well-funded research programs and underpinned by significant investment in research infrastructure through the NCRIS and EIF schemes. The new decadal plan looks towards the challenges and opportunities likely to present themselves over the next 10 years.
Statement regarding a decline in funding of tertiary geoscience departments across Australia
In August 2021 the National Committee for Earth Sciences published a statement addressing the systematic reduction in staff members in geosciences departments in Australia in recent years.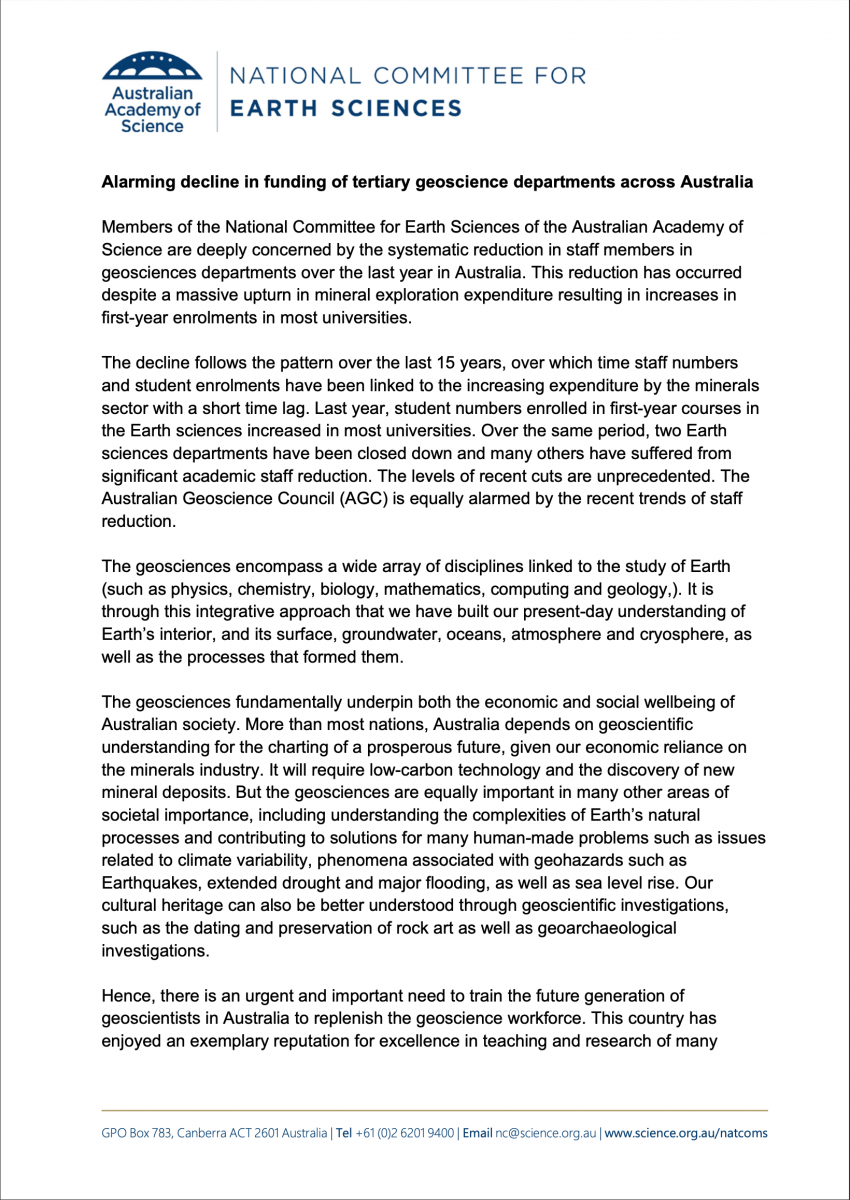 Download the statement here (PDF, 180KB)
Governance
Reports and activities
Related groups and organisations
Members