National Committee for Mathematical Sciences
Contribute to the review of 'The mathematical sciences in Australia: a vision for 2025
The National Committee for Mathematical Sciences (NCMS) aims to foster mathematical sciences in Australia, to link the Academy to Australian mathematical scientists and relevant societies, and to serve as a link between Australian and overseas mathematical scientists, for example through the International Mathematical Union (IMU) and the International Commission on Mathematical Instruction (ICMI).
In March 2016, the NC Maths launched its decadal plan for the mathematical sciences, The mathematical sciences in Australia: A vision for 2025, It now works with the Australian maths community to implement the report's recommendations.
The committee is preparing a mid-term review of the 2016 decadal plan, which will be published in the second half of 2022. Find out more about the review here
Statement on Mathematics Education
In February 2022 the Academy published a statement regarding proposed revisions to the Australian Curriculum for Mathematics.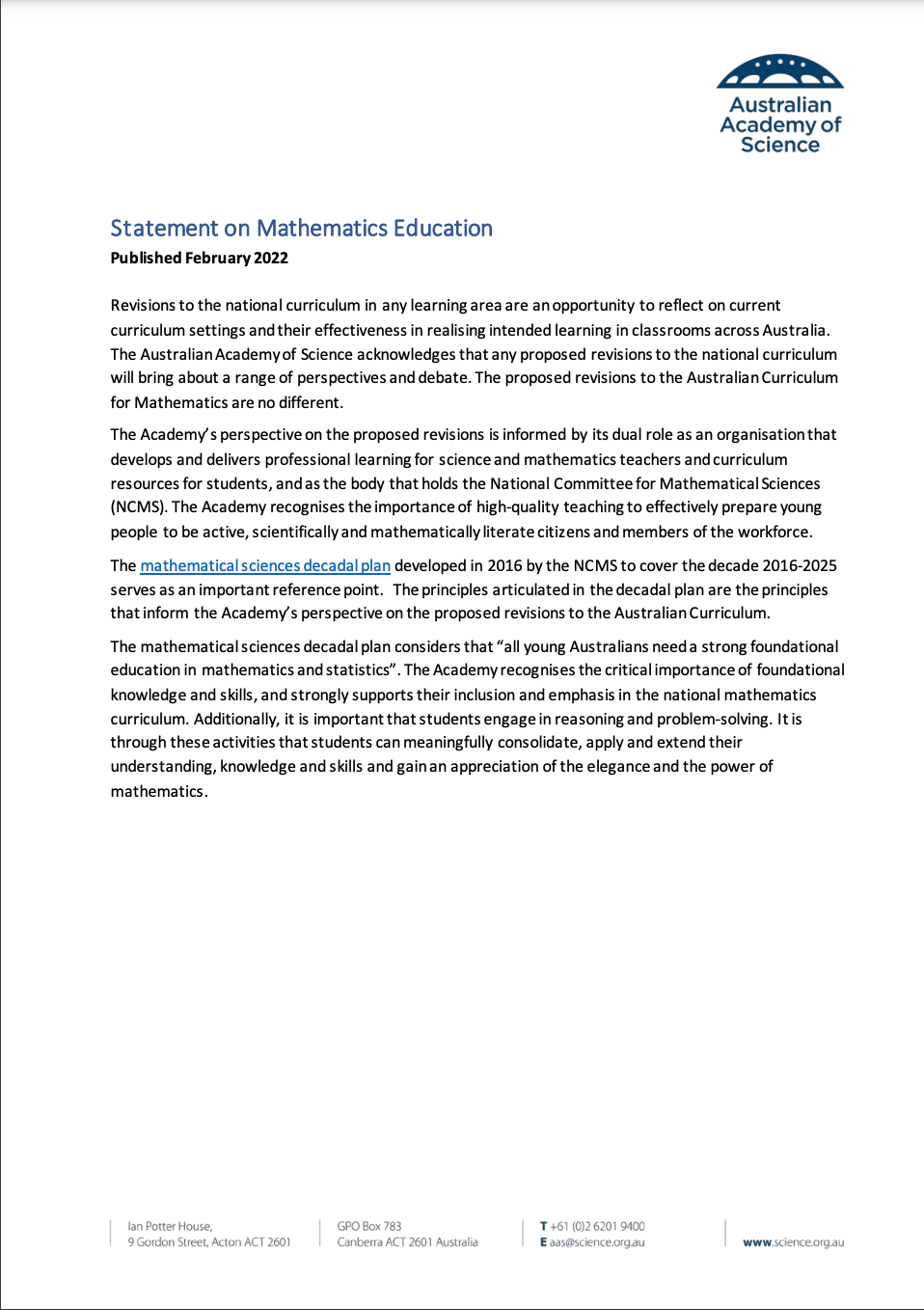 Download the statement here (PDF, 136KB)
Governance
Reports and activities
Related groups and organisations
Members