Annual report 2010-2011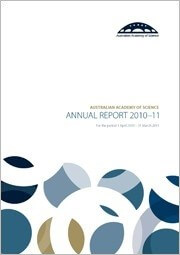 My first year as President has given me a much deeper appreciation of both the achievements of the Academy and the challenges it faces in fulfilling its mission.
We rejoice in honouring and welcoming our newest Fellows. Election as a Fellow of the Australian Academy of Science is a signal honour. It also brings significant responsibility and I urge every Fellow to actively participate in our endeavours.