Annual Report 2019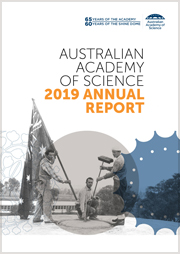 The Australian Academy of Science 2019 Annual Report covers 1 January to 31 December 2019.
National progress in diversity and inclusion in the science sector was one of the many achievements highlighted in the Academy's recently published annual report for 2019.
Major achievements included the launch of three major women in STEM initiatives, support for nearly 5000 early- and mid-career researchers, and the publication of a Reconciliation Action Plan.
Read the 2019 Annual Report (PDF 10MB)
---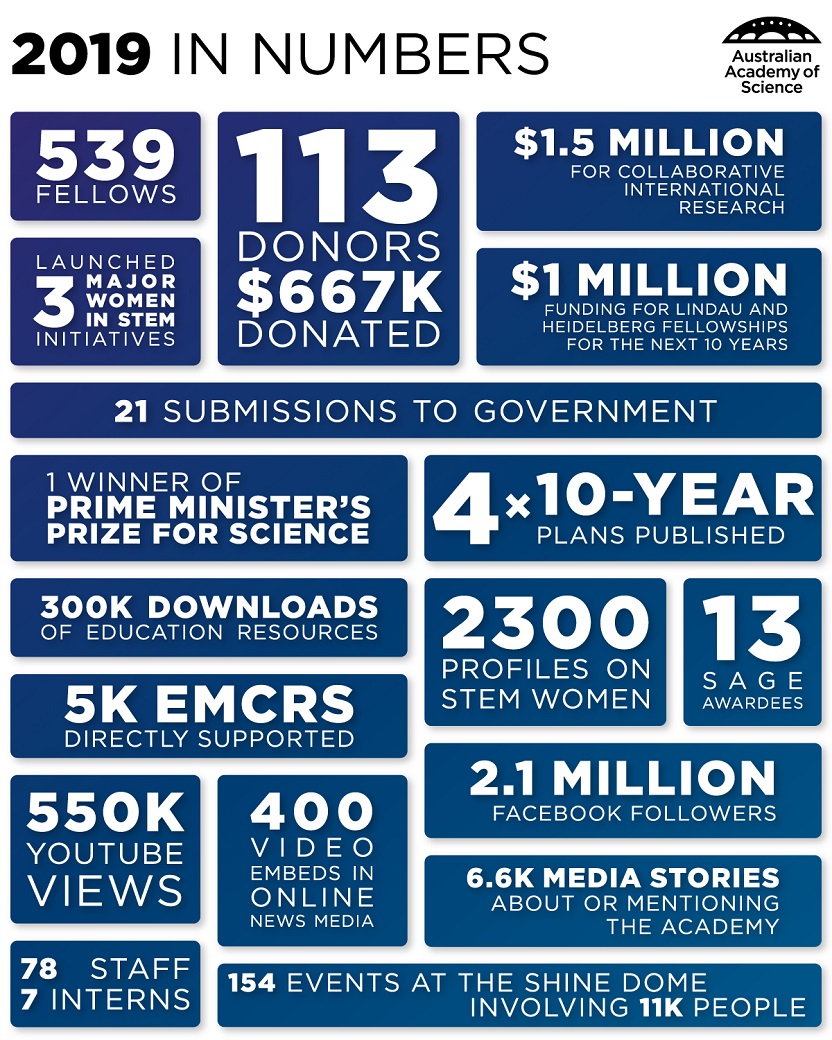 2019 in numbers
539 Fellows
113 donors, $667k donated
$1.5 million for collaborative international research
$1 million funding for Lindau and Heidelberg fellowships for the next 10 years
4 x 10-year plans published
1 winner of Prime Minister's Prize for Science
Launched 3 major women in STEM initiatives
21 submissions to government
300k downloads of education resources
2300 profiles on STEM Women
5k EMCRs directly supported
13 SAGE awardees
2.1 million facebook followers
550k YouTube views
6.6k media stories about or mentioning the Academy
400 video embeds in online news media
154 events at the Shine Dome involving 11k people
78 staff, 7 interns