Facial recognition to identify victims
July 28, 2021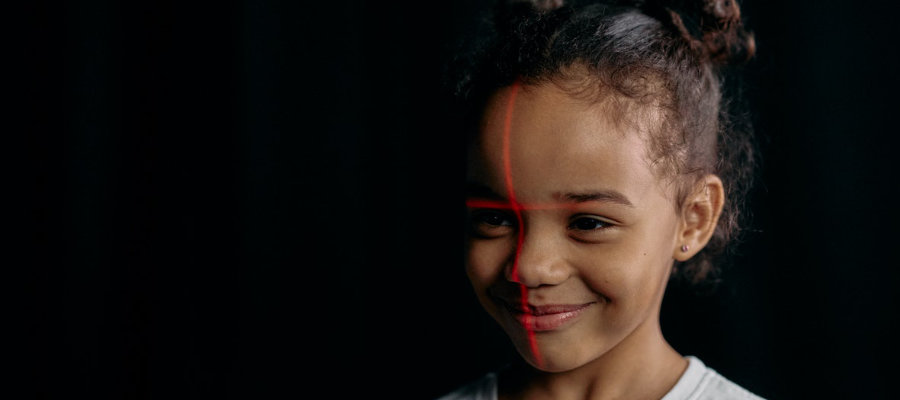 Defence science and innovation is not only critical to maintaining Australia's military capability but its multi-disciplinary applications are increasingly becoming crucial to the safety and security of the broader community.
Through collaboration with researchers, academia and industry, facilitated by Defence Science and Technology Group's National Security Science and Technology Centre, research into real-world Defence needs and challenges are being translated into real-world commercial and community applications.
One outstanding example is Defence's ground-breaking biometrics research which is being used to combat serious crimes.
Defence scientist Dr Dana Michalski is the Lead for several programs of work, including those in Child Identification and Post-Mortem Identification within Identity Intelligence.
She is also a Visiting Research Fellow at the University of Adelaide, where she supervises honours and PhD students, and is the Australian Research and Development (R&D) Lead for the Five Eyes Digital Forensics to Combat Child Exploitation Program. Her research has been adopted by agencies around the world.
Her roles involve directly communicating with Defence and national security agencies to ensure her and her team conduct research and development to help identify some of the most vulnerable members of society.
Renowned for tackling the challenging cases for facial recognition by optimising ways to identify children, her team have moved into another challenging area: identifying the dead.
"Again, facial recognition technology was never really developed with this use case in mind. But deep learning methods and access to appropriate datasets makes this a real possibility, it's exciting,"Dr Michalski said.
Dana's team is multidisciplinary, providing an edge to tackle the whole facial identification process. Her team evaluates the performance of commercial facial-recognition systems, using images from the agencies' own data sets and then suggesting improvements. This optimisation process enables the authorities to get the most out of the technology they have invested in. Her team also develops novel technologies where technologies don't exist to help with the identification process.
While advances in technology have enabled law enforcement agencies to make significant breakthroughs, the human element cannot be ruled out.
"We aim to make the whole identification capability better, rather than just enhancing the technology," Dr Michalski said.
Her team also tests human face-matching specialists who manually compare faces. They found there is a 20 per cent drop in performance when matching images of children versus images of adults.
"Identifying children is particularly challenging because their faces change so much as they develop," Dr Michalski explains.
They are currently developing an evidence-based training program to enhance performance.
The team also provides advice on how to capture appropriate images for various use cases, to ensure the technology and human face-matching specialists can be as accurate as possible.
Building capability in these challenging areas has been made possible by collaborating across agencies, industry and academia.
"We can't do this work alone," Dr Michalski said.
"It's about working closely with others to make the impossible possible, with the end goal to safeguard Australians as much as we can".
This partner story was provided by the Department of Defence, Platinum Event Partner of the Academy's flagship event, Science at the Shine Dome 2021.