Message from the Chief Executive
April 30, 2019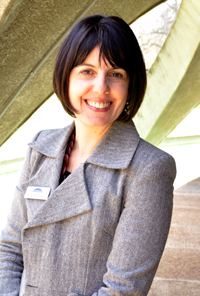 This month, the Minister for Innovation, Science and Technology, the Hon Karen Andrews MP, launched the Academy's Women in STEM Decadal Plan at Parliament House. The launch of the ten-year plan marks the start of long term action in the Australian science, technology, engineering and mathematics (STEM) sector aimed at achieving gender equity in STEM.
Attracting women and girls to STEM, and providing an environment for them to thrive and progress, is essential for Australia's future. It is a shared responsibility of government, academia, the education system, industry, and the community, and the Academy is now focusing on implementing the Plan within its own activities and supporting others in the STEM sector to do what they can to achieve gender equity in STEM.
The Academy of Science worked with the Australian Academy of Technology and Engineering over a short six months to bring the plan to fruition—a major feat for a national, cross-sectoral framework. I congratulate all those involved, and look forward to working with you as we turn the tide of gender equity in science.
Encouraging the nomination of diversity candidates for the Fellowship and awards is always a high priority for the Academy, however, at this time of year we ask you to consider yourself or someone you know to nominate for these opportunities. Information on nominating diverse candidates for Fellowship
Next month the Academy will host its annual celebration of science, Science at the Shine Dome. If you are considering attending please do not delay registration as it's only a month away and places are filling fast.
Enjoy the April newsletter.
Anna-Maria