scienceXart competition uncovers emerging talent
August 30, 2019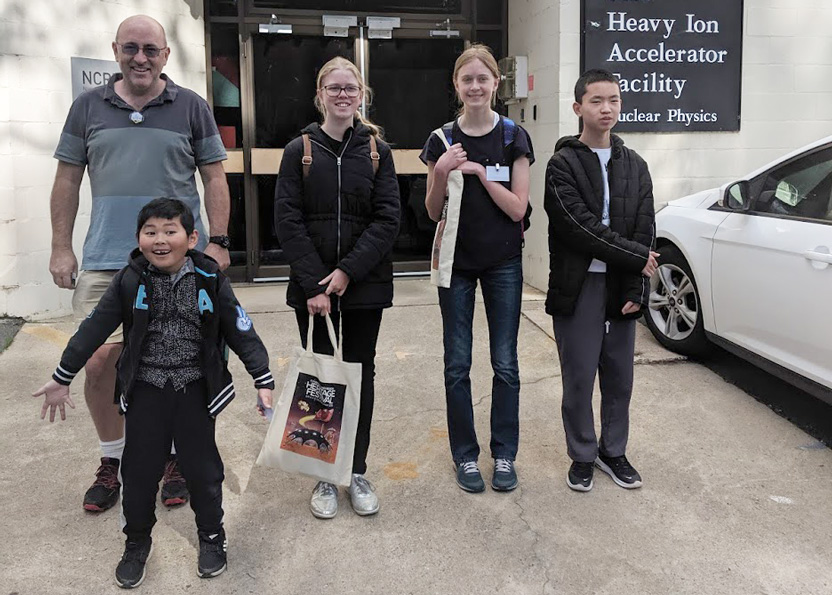 The Academy's scienceXart competition for school students has uncovered a wealth of emerging science and artistic talent and inspired young people to think about their future careers.
The competition, which launched in April, asked Australian school students to think about the elements in everyday life or to create an alternative representation of the periodic table. It was held to celebrate the International Year of the Periodic Table.
The judges were impressed by the diverse and creative submissions.
On 16 August the four winners received a 'behind the science' tour of Canberra's top science destinations, visiting the Academy's Shine Dome, the Australian National University's Heavy Ion Particle Accelerator, Questacon and Mt Stromlo Observatory. It was a fantastic day of science and broadening horizons.
The winners
Primary School
Makan Wang, Year 2: 'Sulfur, Phosphorus, Indium, Oxygen, Gold and Ruthenium are catching a Spinosaurus. Even the oldest and biggest carnivore are made of elements.'
Middle School
Lily Wigan, Year 8: 'The electro luminescent light is wrapped in wire to show that the element neon can be harnessed using human ingenuity.'
High School
Jade Williams and David Zhan, Year 9: 'Our artwork represents the periodic table through displaying the elements categorised by which cosmic phenomena created them. Starting from the bottom left going clockwise, these phenomena are: Supernova, Mankind, Yellow Dwarf Stars, Colliding Neutron Stars, Red Dwarf Stars, Red Giant Stars, Red Supergiant Stars, and Blue Giant Stars.'