'Bots, bacteria and booze' begins with a bang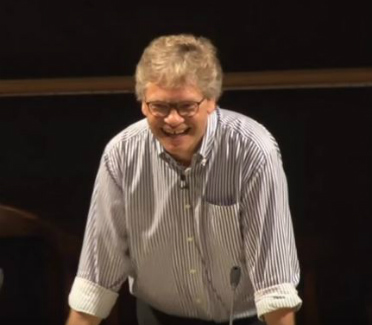 The Academy's 2016 public speaker series Bots, bacteria and booze: science of the everyday kicked off with a sold-out talk by Academy Fellow Professor Hugh Durrant-Whyte FAA FRS FTSE in February.
The new six-part series explores the sometimes unknown scientific advances that have become an integral part of our everyday life.
The first talk, chaired by Academy Fellow Professor Hans Bachor AM FAA, looked at how automation, big data and robotics are transforming the world we live in, and could be ushering in a second industrial revolution.
The new series follows last year's successful Science fiction becomes science fact, which explored the fantastical ideas that made their way from books, TV and movies into reality.
Nearly 2,000 people attended the series last year. Videos of the talks have already clocked up more than 25,000 views on the Academy's YouTube channel.
Watch Professor Hugh Durrant-Whyte's talk:
The Academy warmly thanks its sponsors for their support of the public speaker series: Wine sponsor, Jirra Wines; Catering sponsor, Edge catering; and April talk co-sponsor, the Institute for Photonics and Advanced Sensing (IPAS).