Leading scientists to tour Australia
February 27, 2019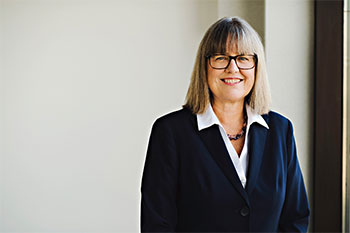 Geoffrey Frew Fellow Professor Donna Strickland, optical physics
Nobel prize-winner Professor Donna Strickland has been awarded the Academy's 2019 Geoffrey Frew Fellowship and will visit Australia in 2020. Professor Strickland received the Nobel Prize in Physics in 2018 along with Dr Gérard Mourou for co-inventing Chirped Pulse Amplification. Their invention paved the way for the development of more intense laser pulses that have numerous applications in medicine and industry.
Professor Strickland is based at the University of Waterloo, Canada where she leads a research group developing high-intensity laser systems for nonlinear optics investigations.
Professor Strickland will present the 2019 Geoffrey Frew Fellowship lecture at the 14th Pacific Rim Conference on Lasers and Electro-Optics in Sydney in 2020. She will also visit institutes and present lectures across Australia. Dates and details will be published on the Academy website once confirmed.
The Geoffrey Frew Fellowship brings distinguished overseas scientists to Australia to participate in Australian spectroscopy conferences and to visit scientific centres. The Australian Optical Society has generously matched the Academy's funding support to this Fellowship since 2015.
More information about the Geoffrey Frew Fellowship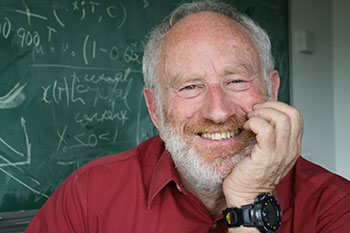 Selby Fellow Professor Herbert Huppert, geophysicist
Recipient of the Academy's 2019 Selby Fellowship, Professor Herbert Huppert FRS, will visit Australia to present lectures across the nation. Australian-born Professor Huppert is Emeritus Professor of Theoretical Geophysics at Cambridge University, a Fellow of the Royal Society and the Foundation Director of the Institute of Theoretical Geophysics.
He has published extensively across a wide range of disciplines including geology, geophysics, mathematics, crystal growth, fluid mechanics, oceanography and meteorology. In particular, his research focuses on carbon dioxide sequestration and applying fluid-mechanical principles to the Earth sciences.
Professor Huppert will present lectures in Perth, Adelaide, Sydney, Melbourne, Brisbane, Darwin and Alice Springs, with lecture tour dates and details to be published on the Academy website once confirmed.
Selby Fellowships are awarded to distinguished overseas scientists to visit scientific centres in Australia. Fellows are outstanding lecturers and are expected to increase public awareness of science. The Fellowship is financed through the generosity of the trustees of the Selby Scientific Foundation.