Message from the Chief Executive—February 2021
February 25, 2021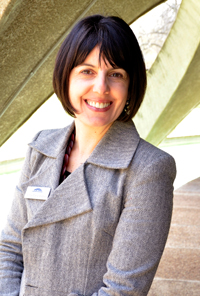 We have hit the ground running in 2021 and have lots of news to share with you in our first newsletter of 2021.
COVID-19 remains a major focus for the Academy as we continue to play our part in providing independent scientific evidence to inform decision making. We are also doing everything we can to support the rollout of the vaccine across Australia, particularly by ensuring the community has trustworthy information to inform their decisions. We know that there has been much misinformation circulated and confusion about the first-generation vaccines available to Australians. In response Academy President Professor John Shine released a clarifying statement <hyperlink> and we continue to make available useful information via our social media platforms (link).
The Academy has published its pre-Federal budget submission, emphasising that science and technology continue to offer the only exit strategy from the pandemic for Australia and the world. Recommendations include urging the Australian Government to develop additional vaccine manufacturing capability onshore within the next 12 months to avoid becoming vulnerable to limitations associated with the supply of second and third generation vaccines.
We have just opened nominations and applications for our 2022 honorific awards and funding opportunities. A new Premier Awards category has been created to recognise researchers of the highest standing over a career of any length. I encourage everyone to consider nominating or applying—past recipients who initially had expressed some reluctance to apply have since found great benefit from receiving the award. The Academy continually seeks to increase the diversity of nominees and applicants and I strongly encourage you to find out more about these opportunities.
Finally, I'm delighted to let you know that the Academy will soon be publishing a major report about the impacts on Australia of a warming climate and—importantly—how we can respond. This report is authored by a group of experts from a range of disciplines, and we expect it will be a valuable resource for decision-makers, including parliamentarians at local, state and national levels. We very much hope it stimulates discussion, debate and further action on climate change.
In related work, national consultations by Academy program Future Earth Australia have shown that communities and decision-makers see opportunities in the blue economy—the sustainable use of ocean resources for economic growth, improved livelihoods and jobs, and ocean ecosystem health. The outcomes of the consultations are contributing to the creation of a National Ten-Year Strategy for Sustainable Ocean and Coasts, to be published this year.
Stay safe and well, and I hope you enjoy reading the January–February newsletter.
Anna-Maria