EMCR experience enhanced by expanded program at Science at the Shine Dome 2019
June 25, 2019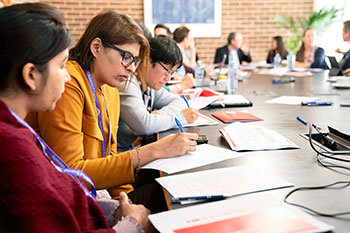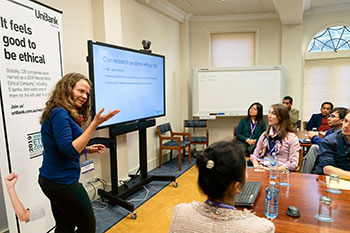 The Academy's flagship event, Science at the Shine Dome, attracted more than 70 early- and mid-career researchers (EMCRs) from across Australia in 2019. Attendees participated in a program designed to facilitate networking and professional development opportunities.
Dr Sarina Kilham, a rural sociologist from Charles Sturt University, described the three-day event as 'enjoyable and worthwhile'.
'As a transdisciplinary researcher, I sit with one foot in the science sector and one foot in the social sciences,' she said. 'I was unsure how the Academy would be relevant to me and my research interests, but the whole three days was a wonderful blur of networking and inspiring conversations with both EMCRs and senior researchers.'
Dr Kilham was particularly inspired by the recipients of the inaugural Aboriginal and Torres Strait Islander Scientist Travelling Research Awards.
'The most significant and valuable part was seeing the Indigenous researchers receive their grants,' she said. 'There was a call-out to support more Indigenous scientists, and for better inclusion and diversity generally.'
In addition to all the usual Science at the Shine Dome presentations and functions, this year featured an expanded EMCR program thanks to the support of EMCR Presenting Partner, UniBank.
Functions specifically for EMCRs included a masterclass focusing on wellbeing and work-life balance and a networking dinner on Tuesday 28 May. Four workshops covering grant writing, leadership, industry engagement, and CV writing and interview skills development were held on Thursday 30 May.
The Academy acknowledges and is grateful for the ongoing support of UniBank.