The heart of the Shine Dome
June 29, 2020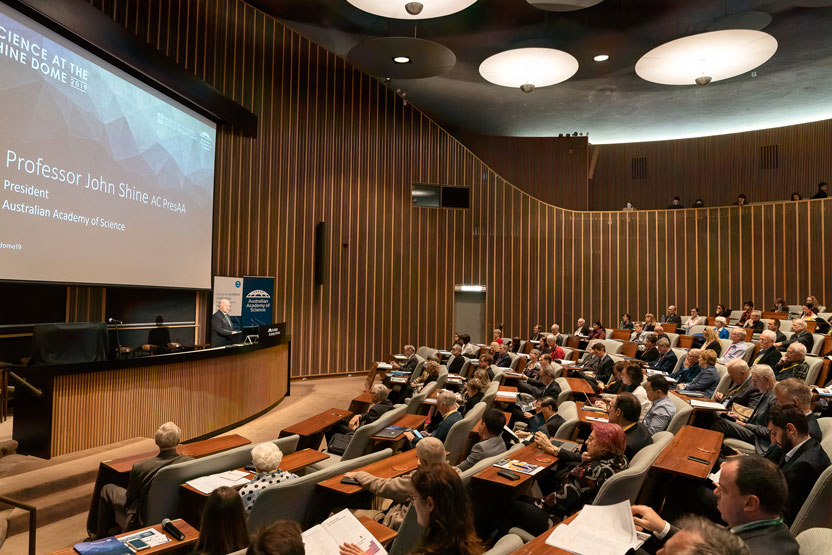 The Ian Wark Theatre, the grand centrepiece of the Academy's Shine Dome, is a work of art in itself and reflects generations of outstanding scientific history. Named as a tribute to one of Australia's most influential scientists, the Ian Wark Theatre is the perfect place for great minds to gather.
As restrictions across Australia ease, the Academy is now taking event bookings for 2020 and into next year. Participants in your event can listen, watch and collaborate in a hidden heritage-listed treasure that is rich with scientific and cultural history.
Should physical distancing or travel restrictions still be in place closer to your booking date, the venue team will help you rearrange your event date and transfer all money paid to the new date.
Find out more about the Shine Dome as a venue or contact the team on shinedome@science.org.au
Sir Ian Wark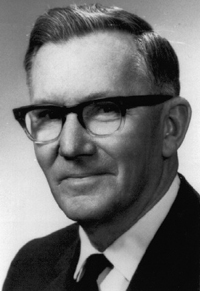 Sir Ian William Wark CMG CBE FAA FTSE was an eminent Australian chemist and scientific administrator who made significant contributions to Australian science.
Although his work on the physical and chemical principles underlying the electrodeposition of zinc was important, by the time the Academy was founded in 1954 Wark had spent a good part of his career working to solve some of the more general problems of science: its promotion, impact on the community, place in education and contribution to industrial and economic welfare. He was elected a Fellow of the Academy in 1954 and contributed actively to a wide range of Academy endeavours. He was elected a member of Council in 1959 and was Treasurer from 1959–63.
Wark was born in 1899 in Melbourne. He started studying engineering at the University of Melbourne but soon changed to science. Wark excelled in mathematics, chemistry and physics, and was awarded a scholarship at University College London to undertake research in the nascent field of mass spectrography. At the time, an offer to study overseas was reserved for the most outstanding students.
Wark returned to Australia in 1924 and took up a lectureship in the Chemistry Department of the University of Sydney. However, his principal contribution to science and Australia was his creation and development of the CSIR/CSIRO Division of Industrial Chemistry. He also contributed to the growth and development of tertiary education in Australia.
Wark's scientific reputation was based on his publications on mineral flotation. His contributions demanded attention and prompted further research, and he remained active in flotation research throughout his life; just prior to his death at 84 he was involved in a joint study aimed at the experimental confirmation of a thermodynamic hypothesis.
See Wark's full biographical memoir
In addition to the Shine Dome theatre, the Academy also has the Ian Wark Medal and Lecture that commemorates his contributions to Australian science and industry. The award recognises research that contributes to the prosperity of Australia where that prosperity is attained through the advancement of scientific knowledge or its application, or both.