Message from the President—May 2019
May 29, 2019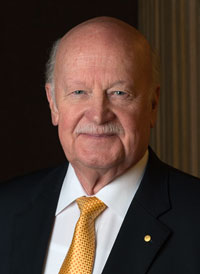 Fresh from three days of fantastic celebrations at the Academy's premiere annual event, Science at the Shine Dome, we warmly welcome and congratulate our 22 newly elected Fellows.
What stands out among the new Fellows is the collective impact of their science on an international scale.
This week's event marked two significant milestones for the Academy. It is 65 years since the Australian Academy of Science was founded by 23 distinguished scientists, and 2019 also represents the 60th anniversary of the completion of the heritage-listed Shine Dome, the home of the Academy. Over the last few days we have reflected on and celebrated the Academy's past achievements, and also looked to the future.
Diversity and inclusion are key to our future. The Academy's Fellowship must be diverse in every way: spanning scientific disciplines, in gender, in cultural richness, in geographic distribution and in the many other forms of diversity. As we move to nominating Fellows for consideration in the 2020 round, I ask you to consider all the people you know and familiarise yourself with the Academy's approach to diversity and inclusion. Please submit your suggested nominees by 30 June 2019.
In this month's newsletter you will also find the Academy annual report which provides a comprehensive overview of the organisation's major successes in 2018. It is a terrific snapshot of the many activities we undertake at the Academy.
Enjoy the May newsletter.
Professor John Shine AC PresAA