Fellows update—October 2017
October 05, 2017
Honours and awards to Fellows
The Australian Mathematics Trust has named a medal in honour of Professor Cheryl Praeger AM FAA. Top performing girls in the Australian Mathematics Competition will now be awarded the Cheryl Praeger Medal.
Professor Stephen Powles FAA FTSE has won the American Chemical Society International Award for Research in Agrochemicals.
Professor Geoffrey Burnstock FAA FRS has been awarded the Academy's Macfarlane Burnet Medal in recognition of his outstanding scientific research in the biological sciences.
Obituaries
Dr Keith Norrish AO FAA
1924 to 2017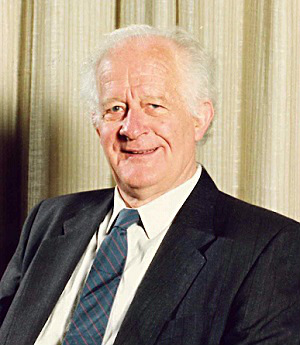 Dr Keith Norrish was elected to the Academy in 1977. He was distinguished for his contributions to soil and clay mineralogy which led to new insights into problems in agriculture, geochemistry and colloid chemistry. Dr Norrish was regarded as the pre-eminent pioneer of wavelength dispersive X-ray spectrometry for the analysis of minerals. He made a major contribution to the development of world-class analytical methods for the mining sector in Australia, and his methods are widely used in Australia and overseas.
Dr Norrish's distinguished career in science was recognised by various scientific bodies and he was appointed to Officer of the Order of Australia in 1989. His many contributions to the field of X-ray spectrometry were acknowledged by the naming of the mineral 'Norrishite' in his honour.
Dr Norrish was actively involved in the Academy, serving on a sectional committee and on the Academy's Council. He also served on the Hannan Medal and the Jaeger Medal selection panels. He was a member of the joint CSIRO–Academy Australian Scientific Research Board of Standards and was Chair of the Australian Journal of Soil Research.
Professor Neville Fletcher AM FAA FTSE
1930 to 2017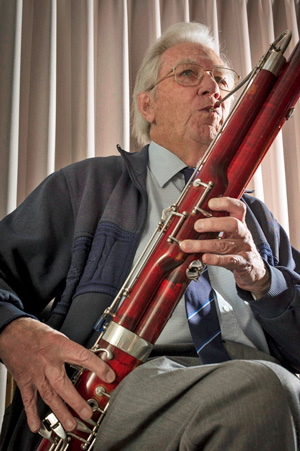 Professor Neville Fletcher was awarded the University Medal in Mathematics and Physics from the University of Sydney (Armidale campus) and gained his PhD in 1955 from Harvard University for his research on impurity levels in semiconductors. He then worked in the Radiophysics Division of CSIRO until 1960 when he was appointed to the role of Senior Lecturer, and then Professor in Physics at the University of New England. From 1983 to 1987, Professor Fletcher was Director of CSIRO's Institute of Physical Sciences and then a Chief Research Scientist at CSIRO until 1995. He joined the Australian National University in 1988 as a Visiting Fellow and then Adjunct Professor. He worked full days in his ANU office every day until just a few months ago.
Professor Fletcher's research interests included the application of physics to many areas, such as acoustics (including biological acoustics and musical instruments), materials (including semiconductors and solid-state devices, ice and water) and environmental science (particularly ice and clouds). His books on the physics of ice and of musical instruments have had a huge impact on the fields. He was also a musician and writer of short poems. He received the Academy's Thomas Ranken Lyle Medal in 1993 for his outstanding research in physics.
Professor Fletcher was elected to the Academy in 1976 and was elected to the Council in 1979, serving as Secretary (Physical Sciences) from 1980 to 1984. He served on more than 30 committees sectional, policy and award committees and was the Honorary Editor of the Academy's Newsletter for more than two decades. He was also involved in many of the Academy's international activities and often assessed applications for the Academy's programs with Europe, North America and Asia. He co-convened a 2006 Australia–Japan Symposium on Earth Systems Science and Nanomaterials.
With a strong interest in writing about science and in science education, Professor Fletcher was Chair of the Academy's Steering Committee for the Primary Investigations program (1991-1995). The success of this endeavour laid the foundation for the Academy's subsequent involvement in teacher resources and professional learning programs and led to the establishment of Primary Connections, Science by Doing and resolve: Mathematics by Inquiry. He recently made a substantial donation to the Academy's Futures Fund and his valuable contribution will ensure that children today and in the future will benefit from his generosity.
Read the transcript of an interview conducted with Professor Fletcher in 1999