Coming events—November–December 2018
October 29, 2018
Canberra
Collaboration Across Boundaries 2018 (a Theo Murphy Initiative)
The Collaboration across Boundaries 2018 Conference, supported by the Theo Murphy Initiative (Australia), will create a space where researchers from diverse disciplines and sectors can meet and explore opportunities and collaborations that can further their ideas.
Date: 4 December
Venue: University House, Australian National University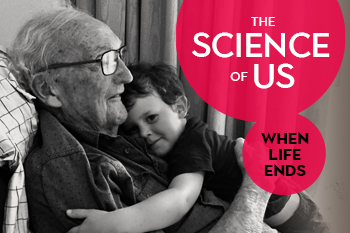 When Life Ends
Save the date! The Science of Us series is investigating the science of our lives, our health and our wellbeing, delving into fertility, addiction, mental health, ageing and more.
More information on this final event in the series coming soon.
Date: 5.30–7 pm, 11 December
Venue: The Shine Dome, Gordon St, Acton
Melbourne
The Science of Sport: Women on and off the field
Date: 5.30–7.15 pm, 28 November
Venue: AAIM Park, Melbourne
This event is free, but booking is essential.
Sydney
Cooling Sydney Hack (a Theo Murphy Initiative)
Cooling Sydney Hack is a fast-paced and engaging full-day event that seeks to inspire and showcase solutions to address urban heat, and present strategies and actions to keep Sydney cool. Anyone interested in contributing to solutions to urban heat in the Sydney Basin is welcome.
Date: 12 December
Venue: Western Sydney University, Parramatta