Fellow to lead new plant centre of excellence
October 29, 2019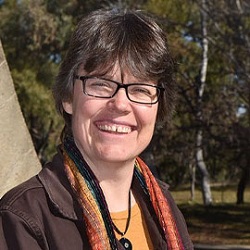 Academy Fellow Professor Christine Beveridge will lead the new Australian Research Council (ARC) Centre of Excellence for Plant Success in Nature and Agriculture, to be based at the University of Queensland.
With a multidisciplinary team, the centre will deliver new strategies to address the problems of food security and climate change, establishing Australia as a global leader in these areas.
Professor Beveridge said the team would identify nature's success stories and translate these into opportunities to enhance yield and resilience in agricultural crops.
"By predicting the plant varieties that are best for particular environments we can help farmers choose which plants to grow in what areas for each season for the best yield," Professor Beveridge said.
"An important component of the centre is the focus on the regulatory requirements which will allow the new technologies to be scaled globally to future-proof agriculture around the world."
The Australian Government has committed $35 million over seven years to the centre.