Academy Fellow honoured for international scientific collaborations
March 29, 2022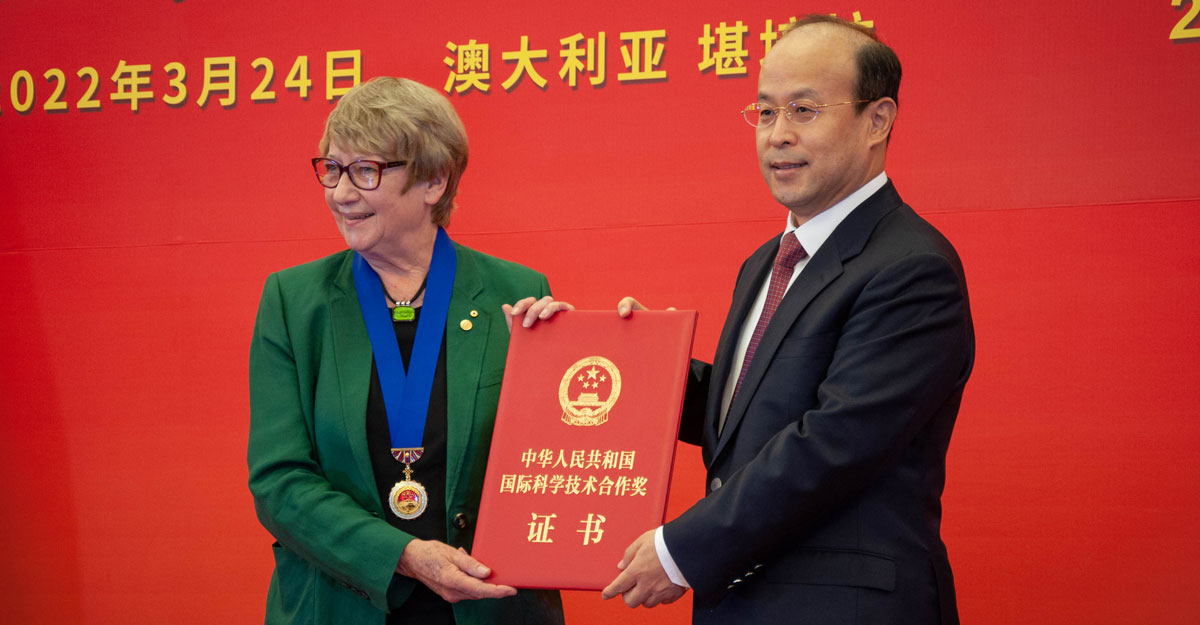 Academy Fellow Professor Sue O'Reilly AM FAA has been honoured with one of China's most prestigious awards in recognition of her work promoting scientific and technological cooperation between China and Australia.
The China International Science and Technology Co-operation Award is the nation's highest scientific honour for non-national individuals and institutions.
Professor O'Reilly is the second Australian to receive this international award, which was announced in 2020.
It was originally to be presented in China by Chinese President Xi Jinping, but pandemic travel restrictions prevented this.
The award was instead recently presented to Professor O'Reilly by His Excellency Mr Xiao Qian, Ambassador of the People's Republic of China, in a ceremony at the Chinese Embassy in Canberra.
"Professor O'Reilly epitomises the two-way endeavours to promote China–Australia exchanges and cooperation in science and technology," Ambassador Xiao said in his address.
"What she represents is a broad-mindedness to pursue ideals across national borders, and deep feelings and friendship for China."
Building collaborations
Professor O'Reilly has been building collaborations with China since 1982, when she led the first Australia petrological-geological delegation to the country after it opened, following the end of the Cultural Revolution.
"At that time, more was known about the rocks and structures on the surface of the moon than about the continent, and indeed the Earth, beneath our feet," said Professor O'Reilly in her acceptance speech.
"China […] was a natural laboratory – a Rosetta stone – to be able to understand the geological meaning of deep earthquake waves, [and] my co-workers and I could not have done our scientific work in understanding the deep Earth in any other location at that time.
"Our Chinese colleagues have provided different expertise and perspectives to ours, enabling enormous intellectual leverage to a very significant area of geoscience – a true demonstration of synergy."
Professor O'Reilly said the award demonstrates that science cooperation is a robust bridge that can unite people and institutions from different cultures and backgrounds for the great benefit of all those involved.
"This award is also proof that science collaboration is a powerful way to build lasting international bonds and ongoing cooperation in an increasingly complex world – a world that we all share and must shape for the future," she said.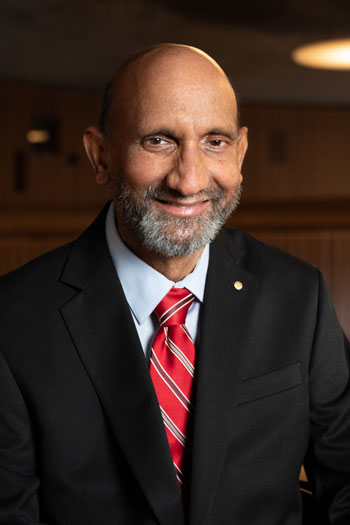 President-Elect of the Academy, Professor Chennupati Jagadish AC FAA FTSE, said that international scientific collaborations are more important than ever to find solutions to major global problems, and to enhance economic productivity and competitiveness through innovation.
"The international research effort in response to the COVID-19 challenge demonstrates the power of science, to which international collaboration is indispensable," said Professor Jagadish.
Elected a Fellow of the Academy in 2002, Professor O'Reilly previously served as Chair of the Academy's National Committee for Earth Sciences and led the development of the Decadal plan for Australian Geoscience.
She is currently the Academy's spokesperson on diversity and inclusion, and has significantly advanced diversity and inclusion practices across the Academy and across the STEM sector.
The Australian Academy of Science and the Chinese Academy of Sciences have been collaborating in bilateral activities since 1978, with the Australian and Chinese governments signing an agreement on cooperation in science and technology in 1980.
Currently, about 15% of Australia's research publications are jointly completed with Chinese scientists.