Champion of research integrity honoured with new award
November 24, 2022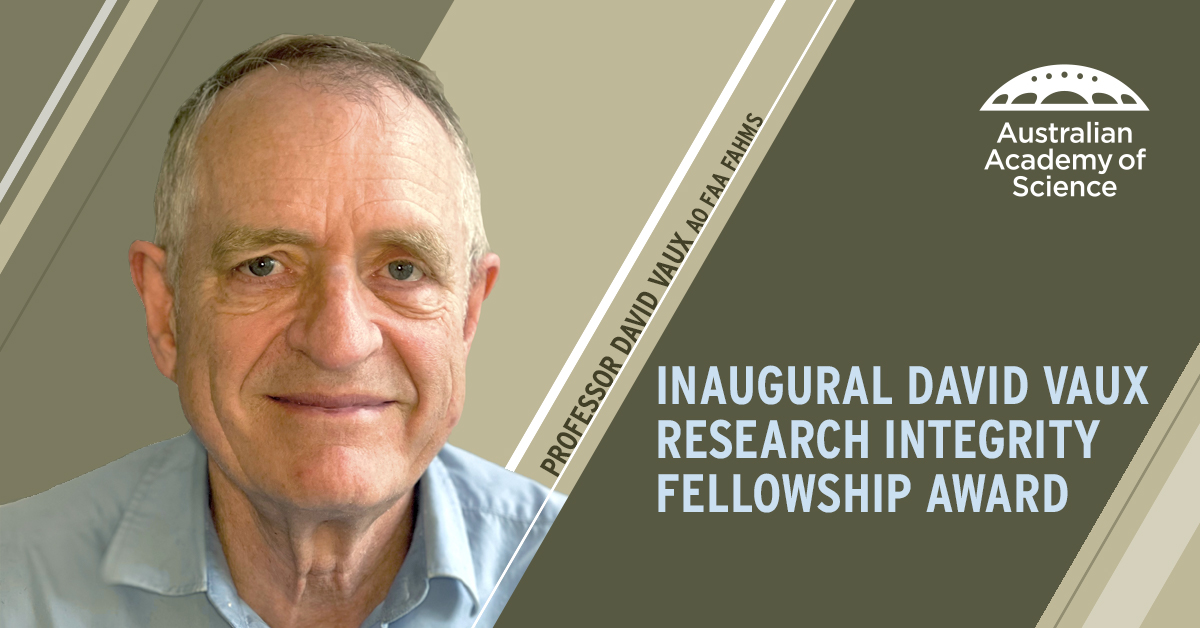 Professor David Vaux AO FAA FAHMS, who has championed research integrity in Australia, has been recognised as the inaugural recipient of a new Academy award.
The inaugural award was announced at Science at the Shine Dome, the Academy's annual flagship event.
The award, named in his honour as the David Vaux Research Integrity Fellowship Award, has been established to recognise individuals who have led efforts to foster and promote integrity in science.
Professor Vaux said integrity means consistently upholding principles, the most important of which is honesty, both in reporting research, and in allocating credit.
"The Academy is doing a wonderful job promoting the establishment of Research Integrity Australia," Professor Vaux said.
"It is also advocating for improvements in the way research integrity is governed in Australia so as to create a more robust system that applies to all publicly funded research."
Professor Vaux speaks at Science at the Shine Dome 2022.
The award will be offered biennially, and awardees will be selected based on their promotion of fairness, honesty, and consideration of others in the practice of scientific research.
They will receive up to $10,000 to present workshops and lectures in Australia, primarily to research higher degree candidates, with the aim of instilling the importance of integrity in science and its outcomes and demonstrating the critical responsibility of every scientist.
A donation from the Walter and Eliza Hall Institute has enabled this award to be established and funded until 2033.
Research integrity is a key issue for Australia science, with a recent Academy survey conducted with publisher Springer Nature finding 73% of Australian researchers supported mandatory research integrity training.
"To correct errors in the literature, whether innocent or deliberate, and to manage cases where misconduct is alleged, 23 European countries, the US, UK, Canada, Japan and China have national offices for research integrity, but Australia does not," Professor Vaux said.