Food-themed scienceXart has fun remote learning activities for primary students
August 17, 2021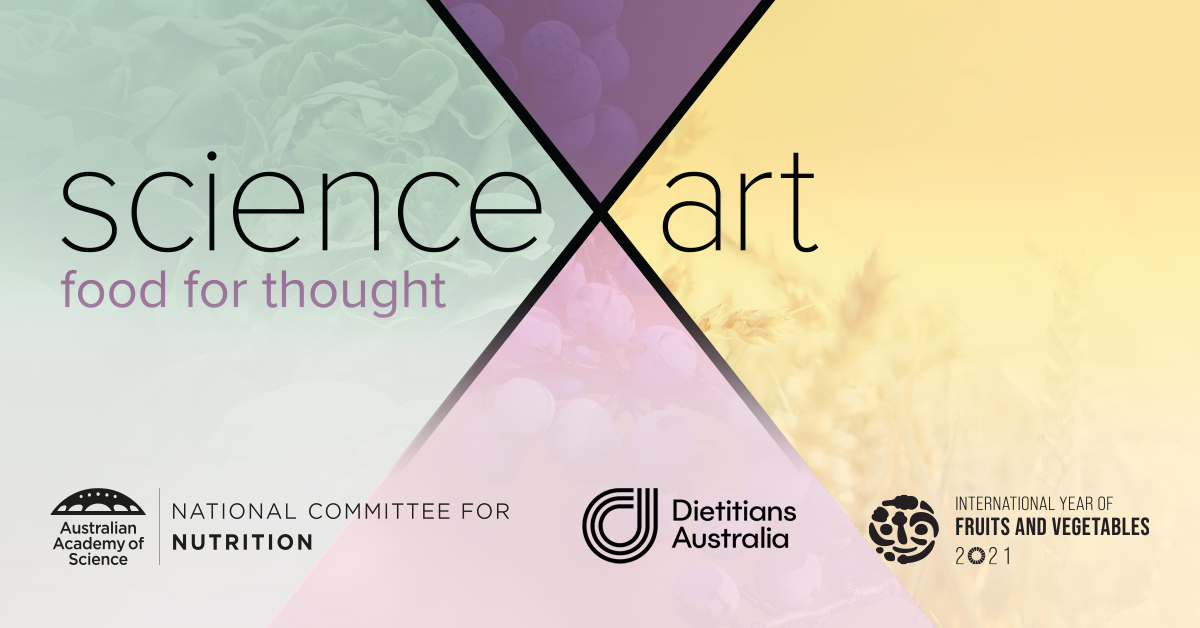 With many students learning remotely during stay-at-home restrictions, parents, carers and teachers are looking for new ways to keep children engaged in science while learning in the home environment. Looking for something for your primary aged students this month? scienceXart is for you!
To celebrate the UN's International Year of Fruits and Vegetables, the Academy's National Committee for Nutrition together with Dietitians Australia are running a science-based art competition for the month of August. scienceXart: food for thought calls all primary school students to think about nutritional science and how the food they eat powers their bodies.
The scienceXart challenge
The challenge: enter the competition by designing a plate of food and writing a description of up to 100 words explaining the science behind the design. What's even better, by entering students have a chance to win an awesome hydroponic indoor garden for their classroom.
This is a fun and easy activity for children to complete at home with resources they have around the house. Get creative and design a super funky plate!
The Academy has designed a series of activity plans for students from Foundation to Year 6. These plans are suitable for learning at home or can be facilitated in the classroom. Activities address learning to identify fruits and vegetables, exploring the benefits of vitamins, and meal planning.
See all the details at the scienceXart website
Looking for more ideas for learning science at home?
The Academy's education program, Primary Connections, has curated a selection of tasks tailored for primary students who are engaging in supervised learning while at home. The tasks are hands-on, and address a range of science topics including the physical, chemical and biological sciences, and Earth and space. There's sure to be something budding scientists will enjoy.