Team responsible for cancer research breakthrough wins Eureka Award
October 08, 2021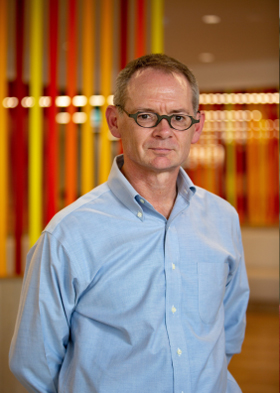 A breakthrough bioprinting system that can rapidly produce 3D cell structures is set to be a game-changer for cancer research and therapeutic development.
Academy Fellow Professor Justin Gooding led the team which has been awarded the Eureka Prize for Innovative use of Technology for its work on the bioprinting system. The team was made up of researchers from UNSW Chemistry, Australian Centre for NanoMedicine, Children's Cancer Institute and Inventia Life Science Pty Ltd, and includes Professor Gooding, Professor Maria Kavallaris, Dr Julio Ribeiro, Dr Aidan O'Mahony, Dr Robert Utama and Dr Lakmali Atapattu.
While 3D cell culturing offers vastly enhanced models of cell structures than 2D methods, it remains slow and expensive. The new bioprinting system can produce 3D cell structures with unprecedented cell viability and tunability.
According to UNSW, Professor Gooding said it has been an incredibly exciting journey that reached a real high receiving the Eureka Prize.
"The technology addresses an incredibly important problem in terms of potentially playing an important role in personalising cancer treatment. What we have achieved would not have been possible if we were not part of a great team from both industry and academia who worked in an integrated way towards a common vision. For me, it really shows what universities and companies can do together when they truly work together as partners."
It's not Professor Gooding's first Eureka prize; he was awarded the University of Technology Sydney Eureka Prize for Outstanding Mentor of Young Researchers in 2017.