Women in science leadership on the backdrop of Antarctica—an EMCR perspective

Justine Shaw
Research Fellow at the Centre for Biodiversity and Conservation Science, the University of Queensland,
EMCR forum executive member
Homeward Bound Science Programs Coordinator
@justine_d_shaw ‏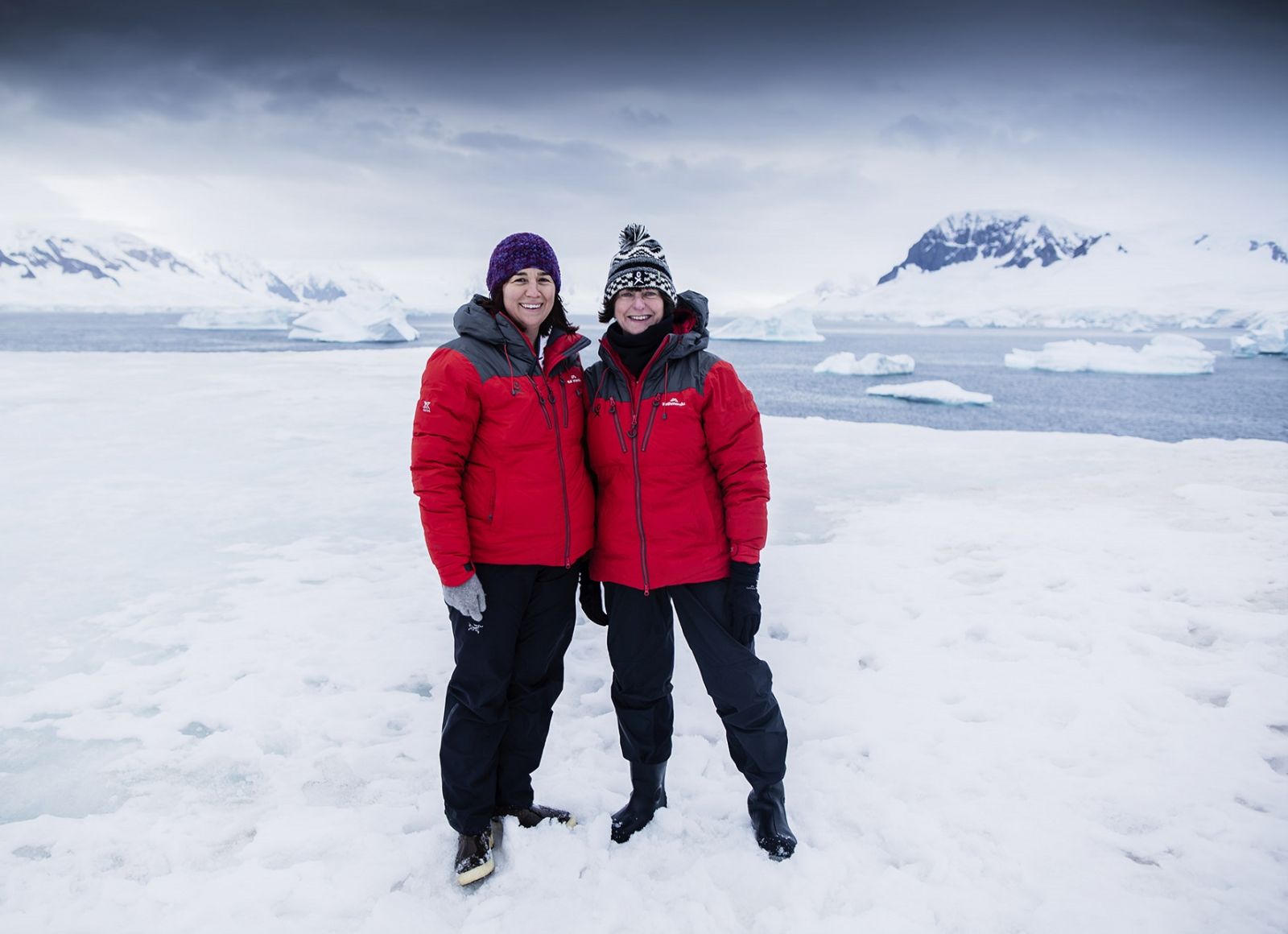 Antarctic history is steeped in leadership and science, but this has not typically involved women. There was a 100-year gap between the first male scientist and the first female scientist travelling to Antarctica. These days, women have a place in Antarctic science and are more prevalent in science generally, however there is still a deficit of women in science leadership. One initiative that specifically aims to address the global deficit of women scientists in leadership is Homeward Bound. It's a program that brings female scientists together to explore leadership and science on the backdrop of Antarctica.
Homeward Bound is an immersive 12-month program that culminates in a 21-day voyage to Antarctica. During the program, the women explore leadership, strategy, maintaining visibility and science through virtual meet-ups and an online curriculum. They receive one-on-one leadership coaching and embark on collaborative research projects around global sustainability and the challenges for women in STEMM. The 2018 cohort of women hails from 18 countries. Participants come from a range of career stages and backgrounds; from PhD students and environmental advocates in their 20s through to senior professors, research scientists and policy advisers.
I am a co-founder of the program. The initiative was born in early 2015 with the inaugural voyage occurring in December 2016. I have been part of the team leading the program in 2016 and 2018, including both voyages to Antarctica. For me, one of the most exciting aspects of the project is bringing together women with a science background from a range of career stages and from different countries. Bringing the women together in virtual meet-ups through the year where they focus on a common curriculum is highly rewarding. I am an Antarctic scientist, and sharing in the discovery of Antarctica with the women during the voyage is incredibly exciting. Antarctica presents an incredible backdrop for the participants to explore and discuss the current challenges facing women scientists. They create and collaborate with each other while on land observing penguin colonies, or in zodiacs cruising near icebergs. For many of the women it's the first time they have taken three weeks out of their busy lives to reflect on their science, their purpose and their strategy as scientists individually and collectively.
Professor Susan Scott, a Fellow of the Australian Academy of Science, is one of the women who was on board this year. She joined other women who departed from the southern tip of South America to sail the Drake Passage to arrive at the Antarctic Peninsula, and undertake the 21-day onboard ship component while sailing past icebergs surrounded by glaciers and jagged snow-capped mountain peaks. She says 'not only is it important to see the numbers of women in STEMM growing, but it also critical that these women have the training to be good leaders, to think strategically and to be visible as scientists. It has been inspirational to see Homeward Bound deliver its wonderful program covering these key areas in the wild but fragile Antarctic environment with an amazing cohort of 77 talented and eager women scientists.' This year the women met with and learnt from scientists and support staff from China, UK, USA and Argentinian Antarctic research bases.
A highlight of the program is the Symposium at Sea, where each participant individually presents her own science learnings and work. I deliver Antarctic science lectures and run the science stream onboard, together with Associate Professor Mary-Anne Lea from the Institute for Marine and Antarctic Studies, Australia.
During the 2018 voyage the women researched science, communication and mitigation strategies related to climate change. Past groups explored pollution, water scarcity and energy transitions on a global scale. These learnings have been shared through innovative platforms that support the program's training on information delivery and understanding different people's learning styles. The women held an onboard 'world-café' style event on tackling gender equity in STEMM, which delivered solutions and strategies for the women to take forward into their lives and workplaces.
There are numerous solutions to tackle gender inequity in STEMM. We know what is needed; it is now time to move to a solution-based approach that will require considerable institutional investment and buy-in to make the change.