EMCR Forum executive members
2021 executive
Dr Yee Lian Chew (Chair)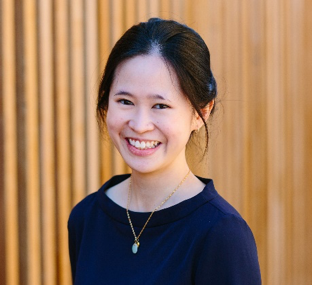 Yee Lian is an NHMRC Research Fellow (Mary Overton Senior Research Fellow) at the Flinders Health and Medical Research Institute (FHMRI) at Flinders University, trying to understand the chemical signals in the brain that trigger learning and experience-dependent behaviours. She leads a young team of researchers who use the small invertebrate model C. elegans (the nematode worm) to address fundamental questions in neuroscience. The lab uses a combination of genetic tools, advanced imaging and behavioural assays in order to dissect pathways of neuronal communication important not only for learning, but also relevant to human disorders such as pain and neurodegenerative disease.
She is an enthusiastic science communicator and has been involved in events at the Cambridge (UK) Science Festival, the Sydney Science Festival and Fresh Science (Science in Public). She has recorded podcasts for the University of Wollongong, an Elevator Pitch video with ABC Science, and stood on a soapbox at Sydney's Circular Quay to talk science with members of the public as part of Soapbox Science 2019. She enjoys undergraduate teaching and always takes the opportunity to share microscopy images of fluorescing worms, or share the odd worm pun, during her lectures. Yee Lian is currently a Superstar of STEM (2021-2022), a program run by Science and Technology Australia (STA) aiming to highlight women experts in STEM.
Yee Lian always has time to mentor young researchers from underrepresented backgrounds who need help with job/grant/funding apps or just a little pep talk! She is part of the Flinders University College of Medicine and Public Health equity, diversity and inclusion committee and is passionate about creating a stronger, more diverse research community.
Dr Zsuzsa Banhalmi-Zakar (Co-Deputy Chair)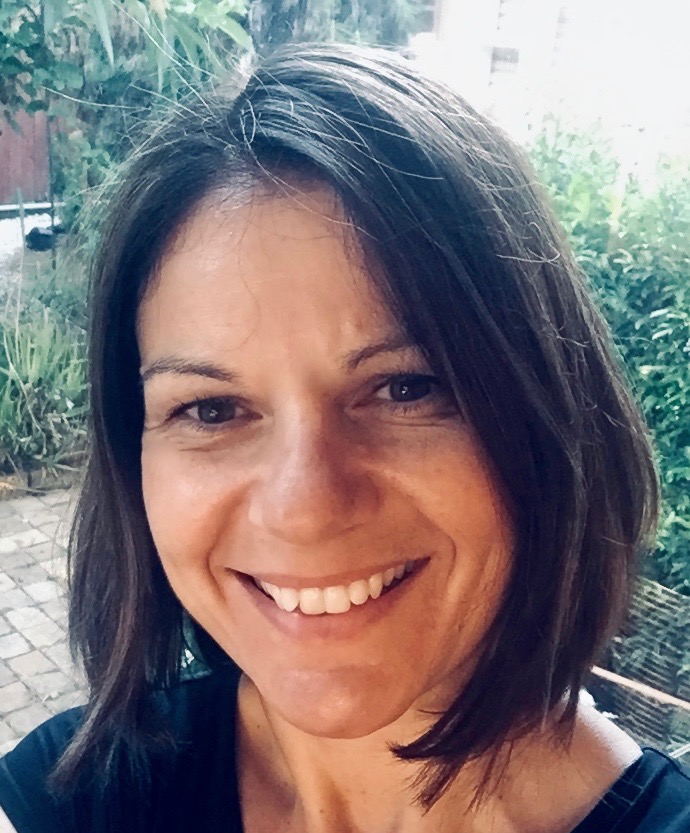 Zsuzsa is an environmental scientist and lecturer in Corporate Environmental Management at James Cook University in Townsville. She was born and raised in Budapest, Hungary, then studied in Edmonton, Alberta, CA and obtained her PhD from Griffith University, in Brisbane.
Prior to moving to Australia, she worked for Deloitte as senior environmental consultant and this work sparked her interest in pursuing a PhD investigating how environmental issues manifest as financial risks and opportunities in organisations, and particularly in the financial sector. With her colleagues, she conducted the first study into financing climate change adaptation and resilience in Australia, defined this term and continues to work with stakeholders to find ways to tap into private sector funds. Her most recent, exciting endeavour is benchmarking climate change disclosure practices among the top financial institutions of the world.
Zsuzsa is an experienced public speaker and (has been told she is) a great networker, who is able to engage with multiple industry stakeholders. She has three children, and is passionate about supporting women, mothers, and daughters through their careers, PhD and ECR journeys.
Dr Timothy Lau (Co-Deputy Chair)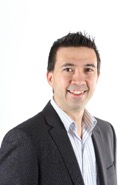 Tim is a Senior Research Associate at the Centre for Energy Technology at the University of Adelaide, having completed his PhD in mechanical engineering in 2011 from the same university. His main expertise is in fluid mechanics, turbulence, combustion and renewable energy systems (solar, wind and wave), where he utilises a combination of state-of-the-art experimental techniques, laser diagnostics and computational modelling to advance fundamental understanding in these fields. He also has experience in designing green buildings, having worked both within the industry and academia to reduce the carbon footprint and improve indoor environment quality within the built environment.
He is particularly interested in applying scientific knowledge and engineering know-how to address practical challenges, both within the society and industry, such as reducing energy consumption and emissions from systems through improvements in efficiency or the development of new green technologies.
He was awarded an Endeavour Fellowship award from the Australian Government in 2015 to conduct research at Sandia National Laboratories in the US. He has also been featured in an episode of ABC's Nexus program on the life of international students in Australia, which was broadcast within the Asia-Pacific region.
Tim is also keen in popularising STEM fields, particularly amongst the younger generation, as he thinks this is crucial for Australia to meet the needs of an increasingly automated society.
Dr Vipul Agarwal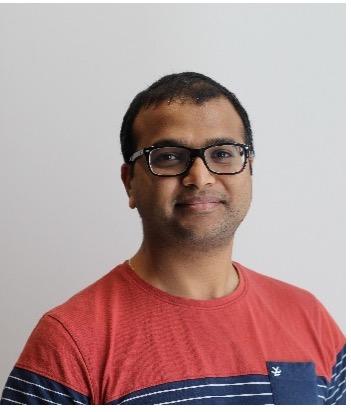 Vipul is a NHMRC fellow at Cluster for Advanced Macromolecular Design (CAMD) at the University of New South Wales (UNSW). His research focuses on developing multifunctional polymer/2D material-based composites for application in biomedical engineering and materials science. His current research focuses on developing fundamental principles to control and manipulate the organisation of 2D materials in 2D and 3D polymeric nanocomposites, which in turn dictate the efficacy of these nanocomposites in specific applications.
Vipul Agarwal graduated with a BSc (Honours) in Chemistry from the University of Delhi (DU), India in 2005, MApplSc in Chemistry from University of Tasmania (UTAS) in 2010, and PhD in Nanobiotechnology and Bioengineering from The University of Western Australia (UWA) in 2015. After a considerable career break, he joined the Indian Institute of Science (IISc), India, in 2016 on the Science & Engineering Research Board – Department of Science and Technology Postdoctoral Fellowship.
Vipul has extensive training and ongoing research interest in conducting multidisciplinary research, working at the interface of materials science, (polymer) chemistry, nanotechnology, biomedical engineering and stem cell biology. He has recently developed a technology to fabricate electrically conducting 3D nanocomposite foams with ultrahigh porosity (>90%) using an 'inverse emulsion templating' method. He is also working towards the development of stimuli-responsive implants for spinal cord regeneration.
Dr Michelle Christie
Michelle is a research fellow at the Department of Biochemistry, University of Melbourne. She is originally from Sri Lanka and undertook her PhD studies at the University of Queensland (2010). Following this she undertook postdoctoral research at the University of Queensland and St Vincent's Institute for Medical Research.
Her research interests are in characterizing protein interactions to understand biology, design novel therapeutics and develop more effective drug and gene delivery systems. In her current research Michelle uses a combination of methods including x-ray crystallography, electron microscopy and protein interaction studies to determine how bacterial toxins punch holes in host membranes. Prior to this her work focused on studying protein interactions related to membrane fusion. She was also involved in developing and characterizing novel peptide-based carriers for gene therapy.
In addition to her research activities she is also passionate about increasing diversity within the STEM community as well as raising awareness about mental health among EMCRs.
Dr Raffaella Demichelis
Rafaella's research how minerals form in systems as diverse as coral reefs and the human body. Her team uses Australia's latest supercomputing facilities, huge computers as powerful as thousands of laptops all together, to predict properties and chemical reactivity of minerals. She led landmark research that proves a new and more comprehensive theory explaining how minerals form, and solves the problems related to understanding how atoms arrange into certain mineral structures.

Rafaella also contributes to develop software that is used in laboratories conducting research in chemistry and earth science worldwide. She spreads her enthusiasm for science through engaging with outreach and community building activities. She co-initiated networks in WA aimed to teach software skills to PhD students and volunteers much of her time to visit schools and mentor kids to possible STEM career paths.
Dr Jinzhe (James) Gong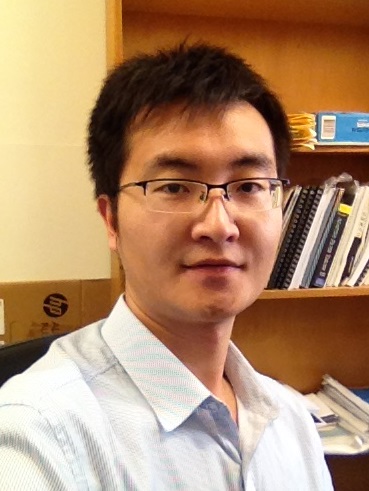 Jinzhe (James) is passionate about solving pressing issues in the water industry through innovation. His key research interest and expertise include Smart Water Network design and data analytics, hydraulic analysis of pipeline systems, and condition assessment of civil infrastructure. James is currently a Lecturer in Water Engineering at Deakin University (Geelong Waurn Ponds Campus). Prior to joining Deakin University, James worked as a Data Analytics Engineer in South Australian Water Corporation (SA Water) for the Adelaide CBD Smart Water Network project, and a Senior Research Fellow at the University of Adelaide. His work in SA Water has contributed to a 50% reduction in the pipe break rate in the Adelaide CBD water network. One of his research outcomes – a hydraulic transient-based pipe wall condition screening tool – has been successfully commercialised through a business partner under the trademark of p-CATTM. James completed his PhD in Water Engineering at the University of Adelaide in 2014. He also holds a master's and a bachelor's degree in Applied Geophysics.
Dr Mary McMillan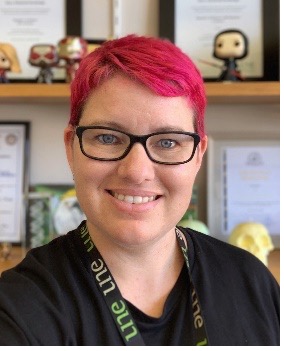 Mary is a Senior Lecturer in Biomedical Science at the University of New England, in Armidale, NSW. Mary's research expertise is in molecular and cellular biology and genetics, and she works with the UNE Brain Behaviour Research Group on research projects designed to better understand the biology behind mental health disorders, with a focus on depression.
Mary is an experienced science communicator and writes a regular science column for regional newspapers across Australia as well as making regular appearances on local radio. She has also been involved in a number of programs promoting gender equity in STEM, including the Homeward Bound Leadership program for women in STEM, Science and Technology Australia's Superstars of STEM program, and the Australian Academy of Science STEM Changemakers initiative. Mary is particularly interested promoting STEM careers and working with EMCRs in regional communities.
Dr Vanessa Moss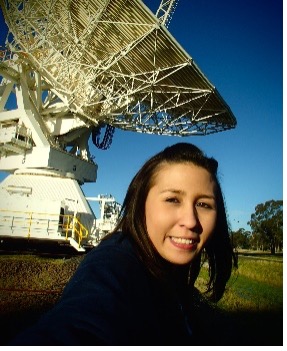 Vanessa is a radio astronomer based at CSIRO Astronomy and Space Science, working at the boundaries between astronomy, telescope operations and data science. She oversees science operations for the innovative new Australian Square Kilometre Array Pathfinder (ASKAP) telescope, coordinating astronomical observations from specification to the arrival of the data at the Pawsey Supercomputing Centre. Prior to her current position, she worked overseas at ASTRON Netherlands Institute for Radio Astronomy in research and telescope operations and at the University of Sydney as a CAASTRO postdoctoral fellow.
Vanessa has extensive experience in big data analysis/visualisation, automation of complex systems and science communication across numerous contexts. In 2020, she chaired a CSIRO-hosted symposium on "The Future of Meetings", which was an entirely virtual cross-disciplinary conference to explore best practice for professional and social interaction. She is a strong advocate of a digital-first approach and for the process of optimising all interactions by maximising accessibility, inclusivity and sustainability. Vanessa is also passionate about ensuring effective career structures for EMCRs, building stronger relationships and development opportunities between academia/industry, and providing equitable and flexible paths across academia.
Dr Maithili Sashindranath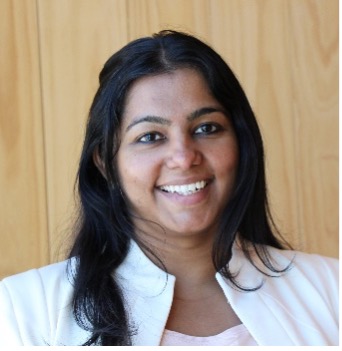 Maithili is a Deputy Laboratory Head at Monash University's Australian Centre for Blood Diseases (ACBD). She is biomedical scientist who works across the fields of Neurobiology and Haematology, with an interest in understanding how disturbances in blood flow affect the brain and other organs after injury. Maithili leads a team of six scientists who focus on developing therapies that target cells lining blood vessels, known as endothelial cells, with the aim of protecting organs after injury by improving function of these cells.
She has a keen interest in promoting gender equity and diversity in STEM and in advocating for better systems to ensure retention of women with carer responsibilities in the academic workforce. She is a founding member and served as deputy chairperson of the Monash Central Clinical School Gender Equity, Diversity and Inclusion Committee from 2018-2020. She is passionate about science communication and was recently admitted to the Australian Cardiovascular Alliance 'Cardiovascular Champions' Program. Maithili maintains a strong community focus, and actively promotes STEM to children, with a special emphasis on inspiring young girls as a 'CSIRO STEM Professionals in Schools' partner. She completed a PhD from the University of Melbourne and a BSc Hons degree from the University of Cape Town, South Africa (2003), prior to which she lived in India.
Dr Patrick Taggart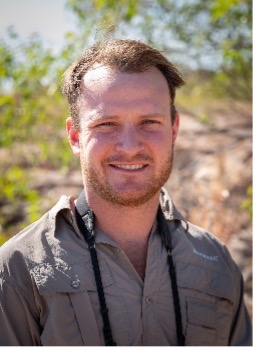 Pat is a Research Officer within the Vertebrate Pest Research Unit (VPRU) for NSW Department of Primary Industries. He has broad interests within the fields of ecology and epidemiology as they relate to wildlife and conservation. In his current role, he leads a national rabbit biocontrol research program, focusing on rabbit calicivirus. Through this, he is working towards reducing the environmental and agricultural impacts of invasive rabbits across Australia.
Pat has worked within the field of environmental consulting conducting targeted and general fauna surveys for various government, private and not-for-profit organisations both within Australia and internationally. More recently Pat completed his PhD at the University of Adelaide identifying factors influencing the presence of cat-borne diseases (toxoplasmosis and sarcocystosis) in wildlife, livestock and people.
Pat is determined to demonstrate and showcase exceptional study design and research excellence within the government sector and identify sustainable and achievable career paths for his peers within the ecological and conservation fields.
Dr Mohammad Taha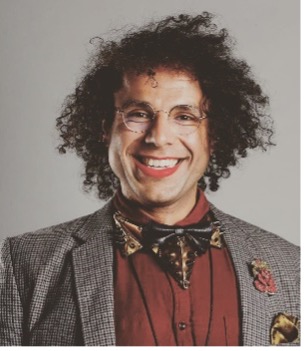 Mohammad is a non-binary queer person of colour and researcher at the Faculty of Engineering and Information Technology at the University of Melbourne. They have experience in electrical engineering, flexible/wearable electronics, materials science/engineering, teaching and science communication.
Mohammad's research interests centre around novel materials, their design and engineering for different purposes, and the developments of new applications that will better serve communities in Australia and abroad. Mohammad is passionate about pursuing a more holistic approach to problems such as climate change and believes in the importance of multidisciplinary scientific innovation in order to drive impactful future solutions to current and emerging challenges.
Mohammad is also a long-time champion of Diverse Genders, Sexes and Sexualities, having worked for queer inclusion in several institutions, and they strongly believe in the vital role of diversity in experience and opinion in order to bring fresh perspectives to long-standing challenges, both in the scientific community and the broader society. An important part of Mohammad's promotion of diversity in STEMM is their work as the co-chair of the Victorian chapter of QueersInScience (QiS) advocating for intersectional and sophisticated inclusion models that can capture and enhance the experiences of people who belong to multiple minority groups. Outside of academia, Mohammad is a fitness instructor, an enthusiastic reader, a writer of fiction/non-fiction and poetry, and an aspiring film maker.
Former members
Dr Amber Beavis (2017)
Dr Emma Beckett (2018–2020)
Dr Nikola Bowden (2014-2017)
Associate Professor Michael Bowen (2018-2020)
Dr Andrew Brooks (2011-2012)
Dr Adrian Carter (2015-2017)
Dr Ben Chuwen (2011-2012)
Dr Hamish Clarke (2016-2018)
Dr Michael Crichton (2015 -2016)
Dr Michelle Dunstone (2011-2012)
Dr Raelene Endersby (2011-2014)
Associate Professor Drew Evans (2016-2019)
Dr Krystal Evans (2011-2014)
Dr Marguerite (Maggie) Evans-Galea (Founding Chair, 2011-2013)
Professor Andreas Fouras (2014-2015)
Dr Margaret (Maggie) Hardy (2013-2015)
Dr Roslyn Hickson (2015-2016)
Dr Kate Hoy (2013-2015)
Dr Giampiero Iaffaldano (2012-2013)
Dr Oliver Jones (2013-2014)
Dr Rosemary Keogh (2011-2012)
Dr Róisín McMahon (2017- 2018)
Dr Adrian Murdock (2018 - 2020)
Dr Elizabeth New (2016-2017)
Dr Alexie Papanicolaou (2019-2020)
Dr Rachel Popelka-Filcoff (2014-2015)
Dr Gina Ravenscroft (2018-2019)
Dr Carly Rosewarne (2016-2018)
Dr Darren Saunders (Deputy Chair, 2011-2013)
Dr Irene Suarez-Martinez (2017-2020)
Dr Andrew Siebel (2011-2015)
Associate Professor Sharath Sriram (2013-2016)
Dr Justine Shaw (2018–2020)
Dr Jackson Thomas (2017)
Dr James Tickner (2011-2013)
Associate Professor Vanessa Wong (2018-2020)