EMCR Forum strategic plan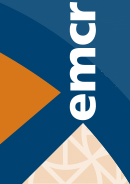 Download a summarised version of the EMCR Forum's 2016-2020 strategic plan here.
Vision
The vision of the EMCR Forum is to secure the future of Australian Science.
Mission
The EMCR Forum's mission is to be the voice of Australia's early- and mid-career researcher (EMCRs), championing improvement in the national research environment through advocacy.
Strategic objectives
To represent EMCRs in all sectors across all science disciplines leading to a vibrant, diverse and empowered EMCR community in Australia.
To advocate for optimal career structures and opportunities for EMCRs. We aim to create new and improved research funding and career support policies and structures for EMCRs in Australia.
Social media policy
Download the EMCR Forum's social media policy [PDF, 332KB]
Connect with us
If you would like to provide feedback on the EMCR Forum's strategic plan please contact us.
Become a member or subscriber to receive regular update and the EMCR Pathways Newsletter
Follow @EMCRForum on Twitter
Email us at emcr@science.org.au