Research Roadmap for Blood Cancers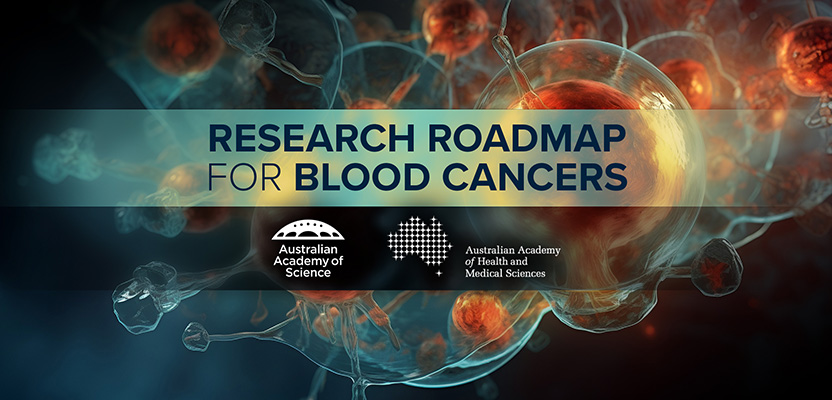 The Australian Leukaemia Foundation has engaged the Australian Academy of Science (the Academy) to conduct scoping work toward the development of a 10-year plan aimed at facilitating an ecosystem that accelerates breakthrough blood cancer research in Australia.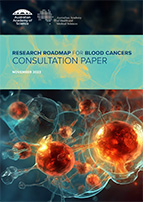 The Academy, in collaboration from the Australian Academy of Health and Medical Sciences (AAHMS), will undergo a consultation process through an initial consultation paper, interviews, and a series of themed, interactive webinars and surveys to understand the current blood cancer landscape in Australia.
This process will identify priority areas for research activity and investment, barriers and opportunities for research advancement and translation, and will showcase key insight from blood cancer researchers and other stakeholders from both an Australian and international perspective.
The final output, under the guidance of the expert steering group, will see the delivery of a Research Roadmap to showcase the opportunities and measurable metrics to accelerate Australian research in this pivotal space.
Read the consultation paper (PDF, 2.6MB).
Webinar One—Current Blood Cancer Research Landscape: Aims to elicit a comprehensive overview of the existing landscape for blood cancer research and care in Australia.
3.00 – 4.30pm AEDT, Tuesday 21 November 2023
Webinar Two—Technological Advancement and Impacts on Blood Cancer Research: Insights into research and technological advances propelling blood cancer research in Australia.
3.00 – 4.30pm AEDT, Wednesday 22 November 2023
Webinar Three—The Way Forward: Actionable approaches to advancing research in priority areas and encouraging clinical translation of new innovations in a measurable and scalable way.
3.00 – 4.30pm AEDT, Thursday 23 November 2023
Contact information
For more information regarding this project, please contact Alexandra Williams (Alexandra.Williams@science.org.au).
For media enquiries, please contact media@science.org.au.
Expert Steering Group