Statement – Roundtable on novel negative emissions approaches for Australia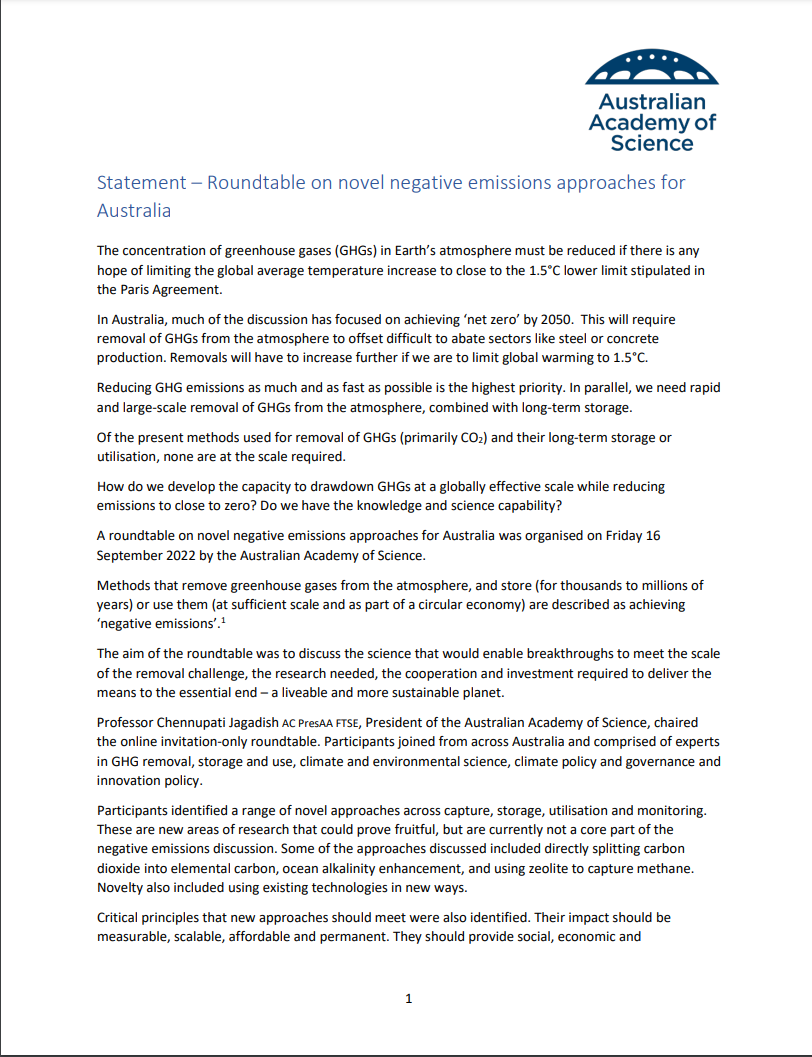 A roundtable on negative emissions approaches (removal of greenhouse gases from the atmosphere) was organised on Friday 16 September 2022 by the Australian Academy of Science.
Reducing greenhouse gas emissions as much and as fast as possible is the highest priority. In parallel, we need rapid and large-scale removal of CO2 from the atmosphere, combined with long-term storage, to limit warming.
The aim of the roundtable was to discuss the science that would enable breakthroughs to meet the scale of the removal challenge, the research needed, the cooperation and investment required to deliver the means to the essential end – a liveable and more sustainable planet.
Participants identified a range of novel approaches across capture, storage, utilisation and monitoring and highlighted that a wide range of options should be explored as part of a portfolio of solutions. Their impact should be measurable, scalable, affordable and permanent. They should provide social, economic and environmental co-benefits, and limit externalities and future risk.
The roundtable statement provides an overview of the discussion.
Download the statement (PDF, 196.2KB)