Submission – Australian Human Rights Commission, Human Rights and Technology Discussion Paper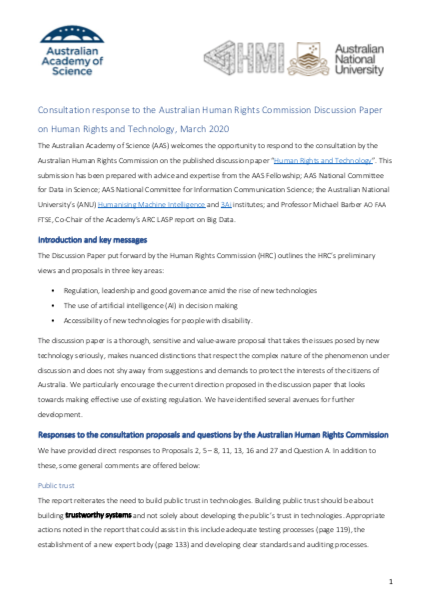 On 23 March 2020 the Academy made a submission to the Australian Human Rights Commission's (HRC) consultation on the Human Rights and Technology Discussion Paper. The Academy's submission supported the direction and sentiments expressed in the HRC's discussion paper, but also highlighted the need for clearer definitions and further consideration given to the indirect consequences some of their proposals may have e.g. on scientific research.
The submission was prepared with advice from the Academy's Fellowship, its National Committees for Data in Science and Information and Communication Sciences, and the Australian National University's Humanising Machine Intelligence institute.
Download submission (PDF, 217KB)