Submission—Inquiry into National Security Risks Affecting the Australian Higher Education and Research Sector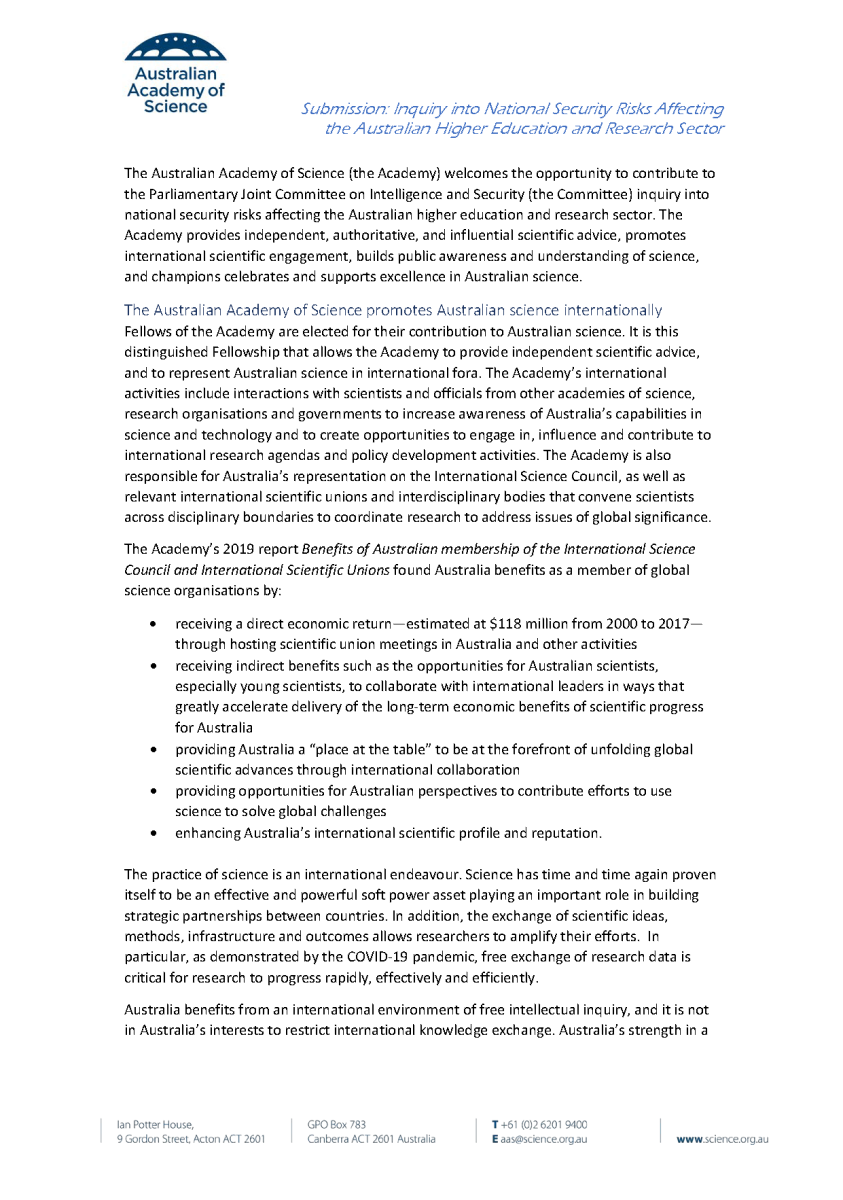 On 17 December 2020, the Academy provided a submission to the Parliamentary Joint Committee on Intelligence and Security inquiry into national security risks affecting the Australian higher education and research sector. The submission discusses the importance of international collaborations for Australian science.
The Attachment to the submission is the Academy's Position statement on international science collaboration, which can be found here.
Download submission (PDF, 159KB)