Annual report 2008-2009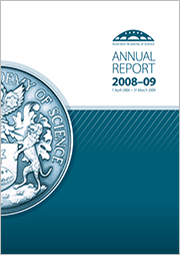 The reporting period marks the first full year of the Rudd Government which has been characterised by an unprecedented number of reviews, many of which are related either directly or indirectly to science and technology. These included the Review of the National Innovation System by Dr Terry Cutler, the Review of the Higher Education System by Professor Denise Bradley and the Climate Change Review by Professor Ross Garnaut. In addition, there were a diverse range of inquiries initiated by Parliamentary Standing Committees.
The Academy has been proactive in providing submissions, often within extremely tight timeframes, participating in consultations and appearing at public hearings.