Annual report 2011-2012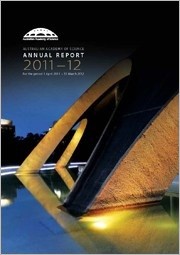 This has been a year of challenges and successes for the Australian Academy of Science.
A great deal of effort has been committed to raising public awareness of science, securing quality in science and maths education, recognising excellence and ensuring that science underpins public policy and decision-making.
Thanks to the many Fellows who contributed to these outcomes, with support from the Secretariat, we have seen a number of changes for the better.