Annual Report 2022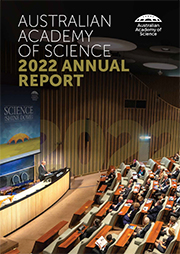 The Australian Academy of Science 2022 Annual Report covers 1 January to 31 December 2022.
The Academy's advancements of science internationally are among the many achievements highlighted in the report, spearheaded by the announcement that we will lead a new regional focal point for the International Science Council to coordinate scientific engagement in the Asia-Pacific.
Major achievements included the production of a range of reports based on scientific evidence to assist decision-makers; the publication of a national strategy for just adaptation to climate change; the launch of a global platform for women in STEM; and the creation of a new award to foster integrity in science.
Read the 2022 Annual Report (PDF 8.2MB)
---
2022 highlights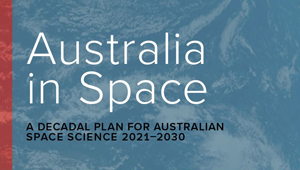 Advancing science in Australia
To advance science in Australia, we:
launched 'Australia in Space: a decadal plan for Australian space science 2021–30', and published a mid-term review of 'Australia's 10-year plan for mathematical sciences'
launched a discussion paper 'Getting Ahead of the Game: Athlete Data in Professional Sport'
launched 'Australia's Data-Enabled Research Future: Science', a report calling for action to support the future of scientific research
were accepted as an independent scientific adviser to the Second Inquiry into the convictions of Kathleen Folbigg
released our 'Science and Australia's positive future' position statement ahead of the federal election, and met with the Prime Minister to discuss ways to bring science to the service of the nation
established the David Vaux Research Integrity Fellowship Award to recognise individuals who have led efforts to foster and promote integrity in science
made 31 submissions to government.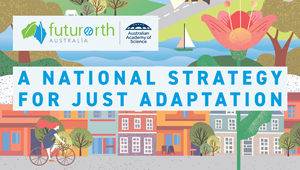 Climate change
On climate change science, we:
hosted a national roundtable to consider the capability of science to explore new negative emissions approaches
launched Future Earth Australia's National Strategy for Just Adaptation, bringing Indigenous and other relevant knowledges, adaptation science, the social sciences and the humanities together to reshape the national adaptation and resilience agenda
published a report on what could be done to support the world's most precious heritage assets in the face of climate change.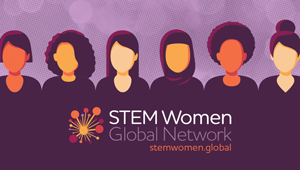 Advancing science internationally
To advance science internationally, we:
welcomed the announcement that we will lead a new regional focal point for the International Science Council to coordinate scientific engagement in the Asia-Pacific
launched STEM Women Global to enable women working in STEM fields around the world to raise their profile and discover opportunities to progress their careers
produced 19 videos highlighting some of the scientific collaborations Australia has undertaken with our Asia-Pacific neighbours
released a statement condemning the invasion of Ukraine by Russia, and announced funding support of $800,000 by the Breakthrough Prize Foundation to support Ukrainian scientists.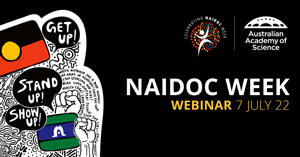 Support for scientists and diversity in science
To support scientists and encourage diversity in science, we:
welcomed 22 new Fellows, the cohort made up of 50% women and 50% men, the first time in the Academy's history that gender parity has been achieved in the annual election of new Fellows
recognised 20 leading scientists with honorific awards, and announced support for scientists with grants, fellowships and conference funding
helped 12 young Australian scientists attend the 71st Lindau Nobel Laureate Meeting in Germany
hosted the seventh Falling Walls Lab Australia finale for early-career researchers and supported the national winners to take part in the international three-day conference in Berlin
participated in NAIDOC Week, and supported the research of five Aboriginal and Torres Strait Islander scientists through our Aboriginal and Torres Strait Islander Scientist Award.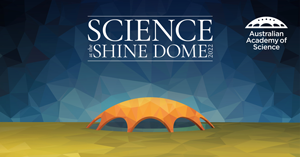 Science for a broad audience
To bring science to a broad audience, we:
welcomed more than 2.7 million visitors to our websites
published our archival collection of one of the twentieth century's most outstanding biologists, Sir Frank Macfarlane Burnet, in digital format
delivered 38 online and hybrid events for national and international audiences
celebrated science in our flagship event, Science at the Shine Dome
supported early- and mid-career researchers
took new developments in science to broad audiences
informed policymakers about climate change impacts, adaptation and vulnerability
embraced Indigenous knowledges in STEM
explored the impact of COVID-19 on women in the STEM workforce in Pacific Alliance countries
discussed drug use and the law
recorded more than 28 million impressions on social media
published 144 videos, 43 of which were embedded in online mainstream media stories a total of 472 times, and 18 articles that were mentioned or quoted 133 times in online news websites, including syndications
reopened our newly renovated heritage buildings, the Shine Dome and Ian Potter House, following severe hailstorm damage in 2020.