Academies take first step to implement Women in STEM 10-year plan
April 30, 2019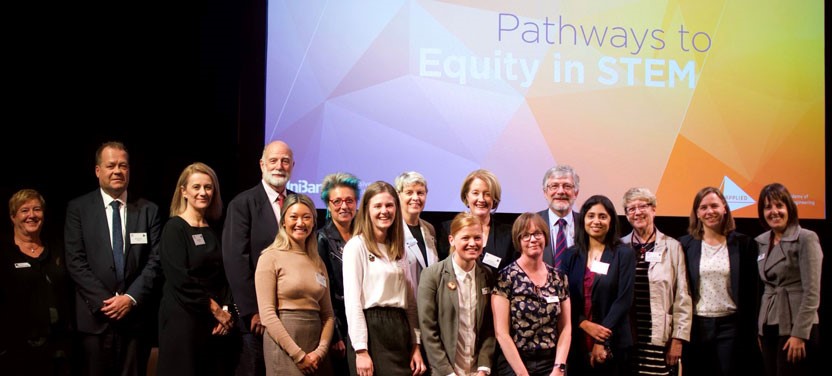 A national symposium held just days after the launch of the Women in STEM Decadal Plan brought leaders from across the STEM ecosystem together to identify opportunities to increase the representation of women in STEM.
Organised by the Australian Academy of Science and the Australian Academy of Technology and Engineering, Pathways to Equity in STEM enabled organisations to share current strategies and programs, discuss ways to collect and evaluate data to support effective actions, and define their next steps.
In her keynote address Professor Lisa Harvey-Smith, the Australian Government's Women in STEM Ambassador, called for organisations to take action and write a formal organisational response to the Women in STEM Decadal Plan.
The event revealed priority areas for development, including a need for a central repository for capturing information and evaluation, and addressing issues relating to intersectionality.
UniBank was the symposium's exclusive presenting partner. UniBank General Manager, Mike Lanzing said UniBank was very pleased to support such an important event.
'UniBank is a proud supporter of the academies' 10-year plan to encourage gender diversity in STEM. We believe cross-institutional partnerships are vital if we are going to increase the numbers of women choosing STEM careers. We stand with the academies and the action plan to reach gender equity across Australian business and academic community.'
Subscribe to receive updates on the implementation process, including opportunities to contribute.