Join us to hear how AI and VR are changing lives
May 30, 2019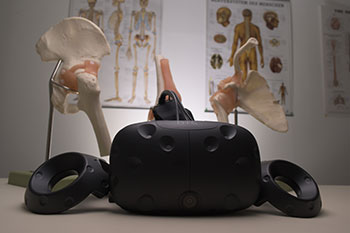 Canberra, 18 June
Enthralling tales of breakthroughs and innovation continue at the Shine Dome in June, as the third instalment of 'Changing lives with science' is set to take place. Two engaging speakers will explore the burgeoning world of robots, VR and AI.
Social roboticist and artificial intelligence (AI) expert Distinguished Professor Mary-Anne Williams researches 'disruptive innovation'. She is working with the United Nations investigating the impact of AI on human rights, sustainable development, and peace and security.
Dr Naseem Ahmadpour researches at the interface of design and health. She will discuss virtual reality (VR)—it turns out VR doesn't just make cool video games, but also has the potential to impact the delivery of healthcare in big ways.
Presented in partnership with the University of Canberra, 'The robots will see you now: how AI and VR are changing lives' promises to be a fascinating evening to satisfy your curiosity.
Join us on Tuesday 18 June from 5.30 pm to 7.30 pm at the Shine Dome.