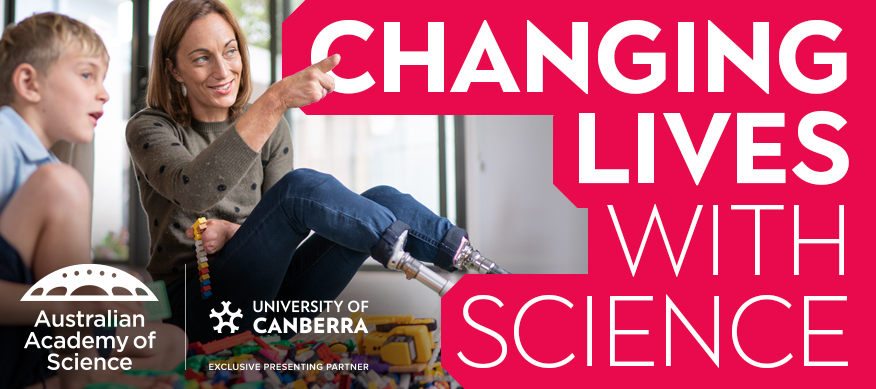 Robots and artificial intelligence (AI) are sci-fi staples, but this month Distinguished Professor Mary-Anne Williams and Dr Naseem Ahmadpour will be discussing the real-life robots and AI changing our lives today.
Mary-Anne is the Director of The Magic Lab in the Centre of Artificial Intelligence, and is a leading authority on all things AI. She is currently working with the United Nations on the impact of AI on human rights, sustainable development, and peace and security.
Naseem researches design for wellbeing—specifically, designing interactive devices and technologies that improve our quality of life and contribute to higher levels of wellbeing. She will be discussing virtual reality—it turns out that VR doesn't just make cool video games, but also has the potential to impact the delivery of healthcare in big ways.
Refreshments served from 5.30pm, with the talk 6.00pm-7.00pm.
With thanks to our Exclusive Presenting Partner, University of Canberra.
This is the third event in a six-part series. Throughout this series we will hear remarkable untold science stories. Join us for tales of innovation, research, breakthroughs, and how science is solving the big challenges of our time. Visit the academy's event page for more information and tickets to other talks.
Date: Tuesday 18 June 2019
Time: 5.30pm–7.30pm
Location: The Shine Dome
Price: $15 per person


Shine Dome,15 Gordon Street Australian Capital Territory