Frank Stillwell's Antarctic diaries 1911-13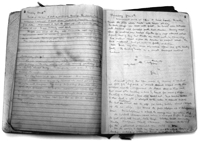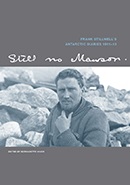 In January 1913, Frank Stillwell and 14 other men waited anxiously at Main Base for three overdue men.
All of the summer's field parties had returned safely to the Cape Denison hut — except for Douglas Mawson's.
'Another day and no Mawson', wrote Stillwell on 21 January. 'Still no Mawson', he wrote five days later. 'The most optimistic among us now are beginning to have fears …'. By February it seemed clear that the missing men had all died.
Frank Stillwell's diaries reveal everyday life in the men's isolated hut in Antarctica, with near-poisonings and the tragedy of two men's deaths.
The diaries are now held by the Academy. With the support of Geoscience Australia and the Geological Society of Australia, the diaries have been published in full in this book. The year 2012 was a centenary year for the 1911–14 Australasian Antarctic Expedition, and this book is a fitting celebration of Australia's first scientific expedition to Antarctica.
The book is available in Canberra from the National Library of Australia bookshop, ANU Co-op Bookshop, Smith's Alternative Bookshop and Paperchain Bookstore.
(edited by Bernadette Hince)
Download order form (PDF, 44 KB)