Theo Murphy Initiative (Australia)
Status
Applications for activities for the period July 2018 – June 2019 are now closed. The next Theo Murphy Initiative (Australia) round will be announced in the second half of 2018.
Details
Through the Theo Murphy Initiative(Australia), the Academy conducts 3–6 activities and events annually to support Australia's early- and mid-career researcher (EMCR) community. The purpose of these activities is to provide tangible benefits to EMCRs to support their careers and ultimately further scientific discovery.
Activities can be held anywhere in Australia and may take any format (meetings or conferences, training opportunities, incentives or mechanisms to engage EMCRs in existing activities or events, etc).
Activities will be managed by the Academy in collaboration with an organising committee. Support ranges from $5,000–$50,000 per activity for direct activity costs, excluding Academy staff time. Funding from the Theo Murphy Initiative (Australia) is not intended to be the sole source of support for an activity; supplementation of the requested sum is expected and will be supported by Academy staff.
Successful activities will be branded as part of the Theo Murphy Initiative (Australia).
Eligible activities
Below are some examples of the types of activities which would be eligible for support. Please note activities are not restricted to this list—any innovative ideas which meet a need for EMCRs within a specific STEM discipline/s or have sector-wide relevance will be considered. Refer also to the selection criteria to ensure that your idea will be competitive.
EMCR specific add-on events at large conferences which provide professional development opportunities, skills-based learning and/or networking opportunities
Networking events for EMCRs to develop support networks for their careers
A Theo Murphy Australian Frontiers of Science symposium: an EMCR-specific interdisciplinary symposium which promotes the formation of collaborations
A Theo Murphy High Flyers Think Tank: a Think Tank which involves EMCRs in developing novel solutions for identified issues facing a particular discipline or the science sector as a whole
Workshops for EMCRs to develop skills in an identified area of need for a particular discipline or sector, provided either physically or by digital means
Facilitating the involvement of EMCRs in developing policy/position papers with the Academy, the EMCR Forum or National Committees for Science, or in other initiatives of the National Committees for Science
The establishment of networks, groups or other initiatives that support EMCR careers
The development of online resources or digital delivery of resources which provide benefit to EMCRs.
Guidelines for activity proposals
Eligibility
Activities proposed must be designed to provide tangible benefits to Australian EMCRs, however they may also include benefits to international EMCRs and/or non-EMCRs.
The Academy defines EMCRs as researchers up to 15 years post-PhD excluding career breaks, irrespective of their type of appointment or type of employer.
All proposals must include at least one EMCR Forum member on the organising committee.
Activities can be one-off or recurring but should be completed within the granting period of the current round.
Activities must take place within Australia, or if online/virtual, must focus on Australian participants. Applicants are encouraged to explore digital delivery of programs to maximise reach and provide more equitable access to regional EMCRs.
Selection criteria
Activity proposals will be assessed against the following criteria:
Ability to further scientific discovery in the fields of medicine, science, technology and engineering
Benefit to individual EMCRs and the EMCR community
Potential reach within the EMCR community
Ability to achieve inclusivity, equity and diversity
Capacity to raise additional funding to support the activity
Degree of interdisciplinarity
Alignment with the strategic goals of the Academy and the EMCR Forum.
Selection Process
The EMCR Committee of the Academy's Council will assess all eligible applications using the selection criteria and make a recommendation for funding to the Executive Committee of the Academy and the Royal Society (Australia) Board.
Final decisions will be based upon alignment with the selection criteria and the Academy's capacity to deliver the activity within the timeframe. Applicants will be notified of the outcome via email.
Where activities are highly ranked on selection criteria, but are not able to be delivered within the timeframe of the current round, the Academy may choose work with the committee to deliver the activity in the subsequent round.
Proposal submission and timeframes
Proposals should be submitted to the Academy via the online portal by Sunday 18 February 2018. Please note that the online portal does not have the ability to save partial applications. Please download the sample application form (24 KB, DOCX) to prepare your proposal then cut and paste your answers from the sample form into the online portal when you are ready to submit your proposal. The sample application form also includes FAQ and tips for successful proposals.
Proposals due: 18 February 2018
Successful applicants notified: 31 March 2018
Granting period: Activities delivered July 2018–June 2019.
If you experience any problems submitting your proposal or have any questions please contact the Academy's EMCR unit as early as possible at emcr@science.org.au or 02 6201 9488.
Background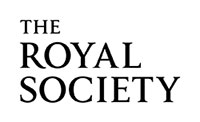 The Theo Murphy (Australia) Fund was established with the purpose of furthering scientific discovery in the fields of medicine, science, technology and engineering. The fund is made available by the Royal Society of London.
The Theo Murphy (Australia) Fund supports 3–6 activities annually which provide tangible benefits to Australia's early- and mid-career researcher (EMCR) community.
Academy events support and promote diversity, equity of participation, intellectual freedom and excellence. As a condition of participating in an event all delegates, speakers and committee members agree to treat all other participants with courtesy and respect.