Position Statement—Science and Australia's Positive Future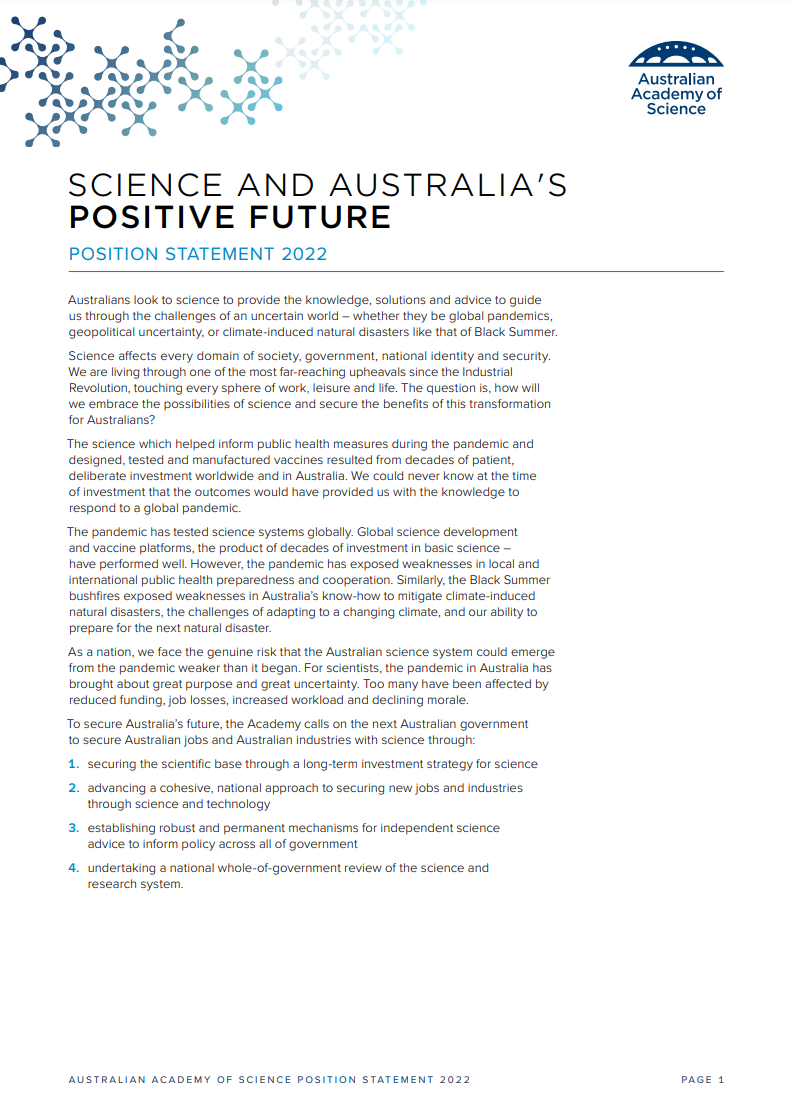 On 25 March 2022, the Australian Academy of Science released a position statement on Science and Australia's Positive Future. In this statement, the Academy calls on the next Australian government to secure Australian jobs and Australian industries with science through:
securing the scientific base through a long-term investment strategy for science
advancing a cohesive, national approach to securing new jobs and industries through science and technology
establishing robust and permanent mechanisms for independent science advice to inform policy across all of government
undertaking a national whole-of-government review of the science and research system.
Download statement (PDF, 171KB)
---
Related articles
These 'Science for Australians' articles explore the issues raised in the Academy's position statement.