Geography: Shaping Australia's Future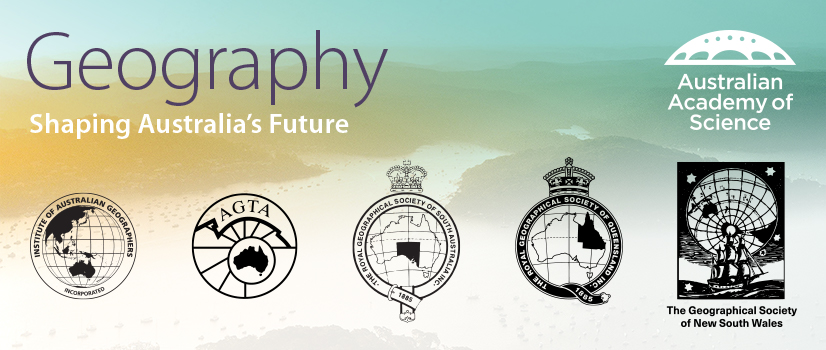 Geography: Shaping Australia's Future summary for policymakers (PDF, 236KB)
Geographical thinking and research is guided by the core concepts of space, place and environment, intertwined in various ways through other important concepts of interconnection, time and geographic scale. Geographers undertake research at various timescales, ranging from hours to hundreds of thousands of years, at particular geographic scales, from local neighbourhoods to the global environment. Geography and geographers recognise the concept of scale dependency—that the past affects the present and that both influence any likely future—and the interconnectivity of geographic scales.
Geography: Shaping Australia's Future was prepared by the National Committee for Geographical Sciences and presents the state of play of geography as a discipline in Australia. It provides a unified vision for Australian geography over the next decade.
The plan offers a framework for engaging research, teaching and industry that aligns strategically with contemporary social, economic and environmental challenges of our region.
The National Committee for Geographical Science is pleased to partner with Future Earth Australia to launch the plan in Sydney on 22 November. Please register here to attend the launch. RSVPs are essential and numbers are limited.
Contact
Meaghan Dzundza (Coordinator National Committees for Science)
E-mail: meaghan.dzundza@science.org.au