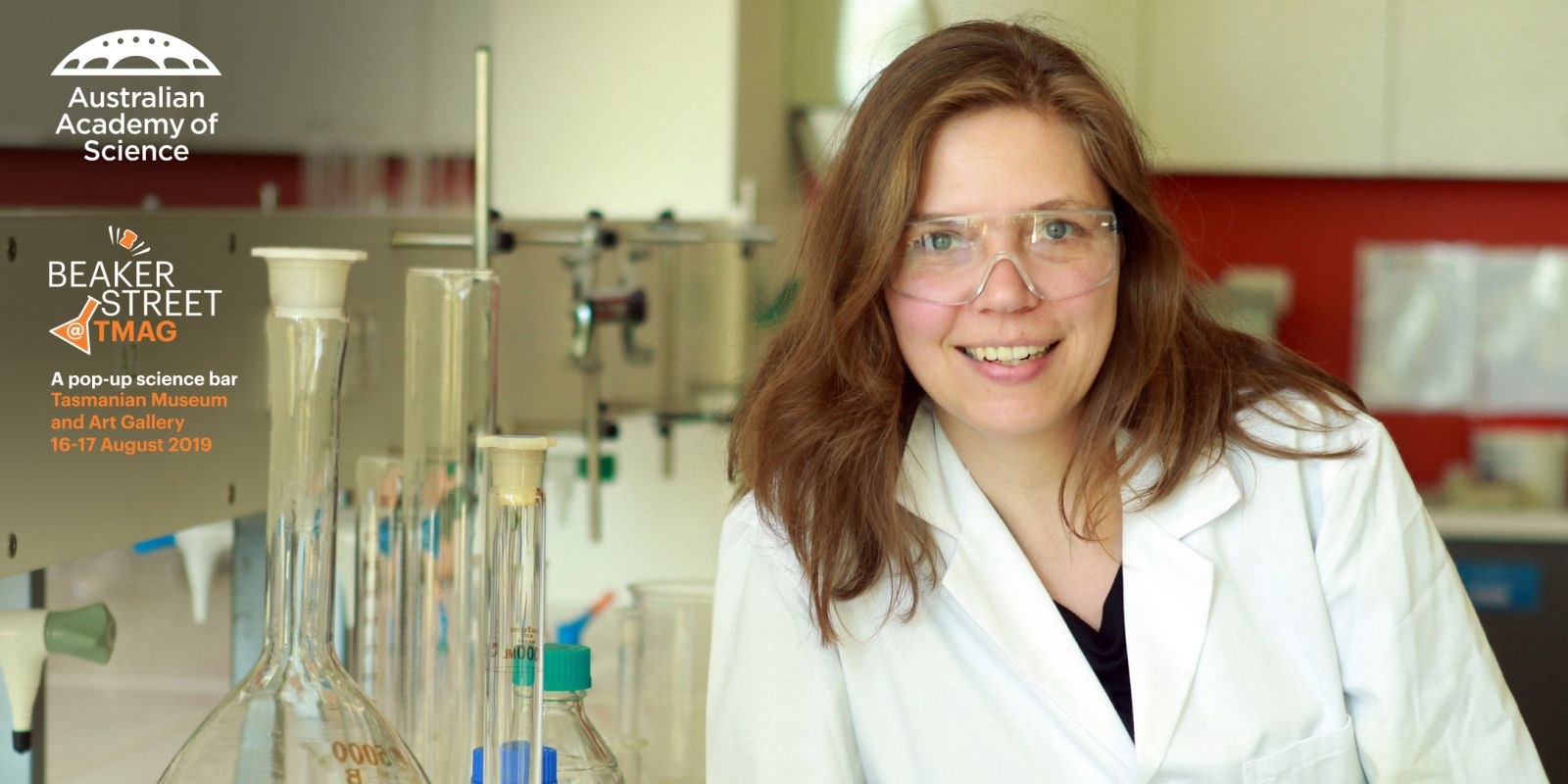 Professor Martina Stenzel on stage, MC'ed by ABC's Natasha Mitchell
The mind boggles at the diversity of chemical elements that make up our bodies, the world around us, and the objects we use every day. As we celebrate the 150th birthday of the periodic table, Professor Martina Stenzel FAA will unveil the hidden genius of this chart and bring to life the weird and wonderful elements it describes.
Based at UNSW Sydney, Martina designs long, chain-like molecules called polymers for biomedical applications. Her research ranges from figuring out new ways to synthesise polymers, to using these polymers in medicine. She combines her polymers with sugars, proteins and drug molecules to create smart nanoparticles for drug delivery.
The Australian Academy of Science is a proud partner of BeakerStreet@TMAG. Join the Academy for four fascinating talks at Hobart Town Hall, featuring Academy Fellows, Professor Martina Stenzel, Dr Steve Rintoul, Professor Jenny Graves and Professor Mike Archer. Following each talk, all guests are invited (and musically escorted!) across the road to Tasmanian Museum and Art Gallery for more science, including talks, workshops, art, music, food, bars and more. Tickets to each talk are sold separately.
Speaker: Professor Martina Stenzel FAA
Date: Friday 16 August
Time: 5:30pm
Hobart Town Hall,50 Macquarie Street Tasmania