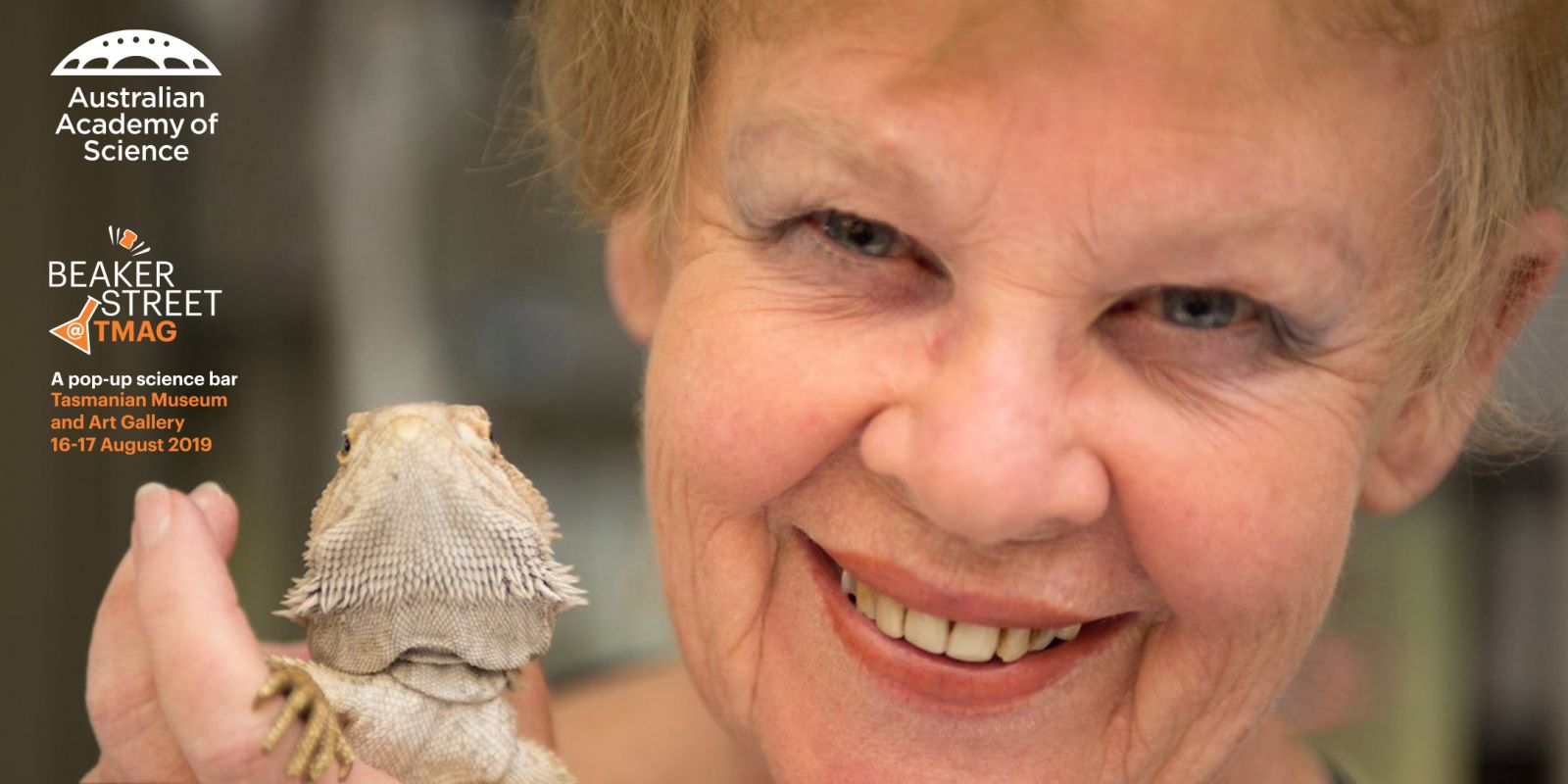 Join Professor Jenny Graves AO FAA in conversation with ABC's Professor Robyn Williams AM FAA to find out how her research on Australian animals has transformed our understanding of how genomes of humans and all vertebrates evolved and function, particularly in determining sex. In the course of her work, she has kick-started genomic and epigenetic research in Australia, and is (in)famous for predicting the extinction of the male Y chromosome.
Jenny is based at La Trobe University. She has produced books and many research articles, and also writes science articles and columns – on sex, evolution, and women in science – for the public. She is a Fellow of the Australian and USA academies of science, the 2006 L'Oreal-UNESCO Laureate for Women in Science, and the recipient of the 2017 Prime Minister's Prize for Science (the first woman to win solo).
The Australian Academy of Science is a proud partner of BeakerStreet@TMAG. Join the Academy for four fascinating talks at Hobart Town Hall, featuring Academy Fellows, Professor Martina Stenzel, Dr Steve Rintoul, Professor Jenny Graves and Professor Mike Archer. Following each talk, all guests are invited (and musically escorted!) across the road to Tasmanian Museum and Art Gallery for more science, including talks, workshops, art, music, food, bars and more. Tickets to each talk are sold separately.
Speaker: Professor Jenny Graves AO FAA
Date: Friday 16 August
Time: 7.30pm
Hobart Town Hall,50 Macquarie Street Tasmania