Join us for a panel discussion on Science Communication, hosted by ABC's Paul Barclay.
How has 25 years of science communication created new relationships between scientific research, the societies that support this research, and the cultures in which is it embedded? How do we communicate difficult scientific concepts—like quantum computing, cancer research or synthetic biology? Can science communication spur us to action instead of despair about climate change?
Paul Barclay will lead three guests in a lively discussion on these and other challenges of science communication: Denmark's Professor Maja Horst, Eureka prize-winner Associate Professor Darren Saunders, and leading science communication expert Professor Joan Leach.
The event celebrates the 25th anniversary of the founding of Australian Science Communicators (ASC), and is supported by EQUS (the ARC Centre of Excellence for Engineered Quantum Systems), the Australian Academy of Science, and the Australian National Centre for the Public Awareness of Science at the Australian National University.
Wine and nibbles will be served, and the audience will have the opportunity to ask questions. Please note, tickets are strictly limited due to venue capacity.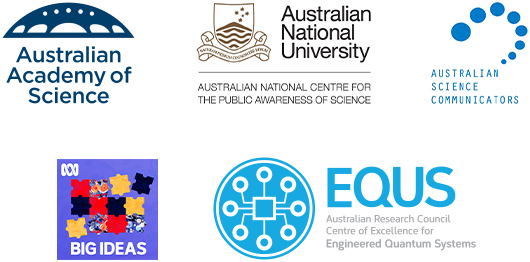 Shine Dome,15 Gordon Street Australian Capital Territory