2015 marks the fourth year since the birth of CUBEnet and VIBEnet. Following on from our discussions at last year's Forum, and with the support of the Australian Academy of Science through its National Committee for Biomedical Sciences, we are now combining to officially launch BEAN—our Bioscience Education Australia Network. This new umbrella network provides a platform to tackle together the challenges and opportunities that we face in the ever-evolving tertiary landscape. It builds the critical mass that allows us to engage more broadly with our partners in other disciplinary areas. Register and see the full program at the link above.

As part of this broader community engagement, we will host the MathBench Symposium and launch the MathBench Australian version of the modules and showcase the project's findings.

The Forum will take place over three days...
Day 1 (Tuesday 8 December) will be the official launch of BEAN with a stellar cast of speakers around the themes of creative engagement and communication. These people are here to share their expertise and skills with you.
Day 2 (Wednesday 9 December) will focus on CUBEnet and VIBEnet activities with updates and presentations from network members. It will feature "unpacking the TLOs" sessions around critical thinking, communication and quantitative skills.
Day 3 (Thursday 10 December) will be hosted by MathBench, and feature international and national speakers.
We look forward to welcoming you and your colleagues to this exciting new chapter in biosciences education in Australia!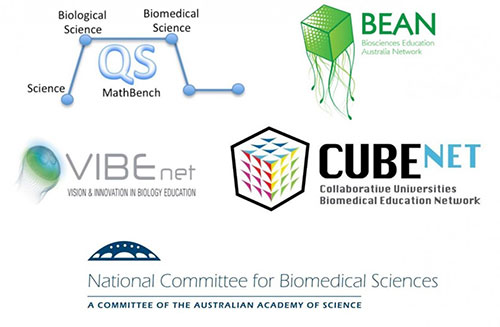 Shine Dome,9 Gordon Street Australian Capital Territory