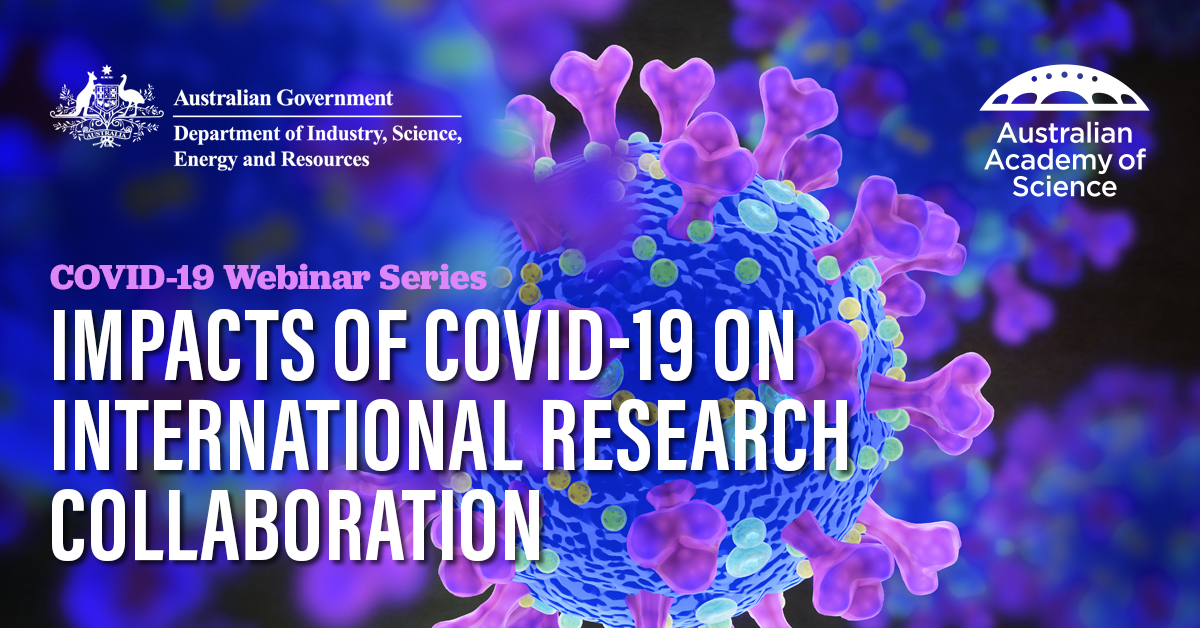 This event will be a broad discussion on the impacts of the COVID-19 pandemic on scientific research and international cooperation. In a time when a pandemic is relying on a global coordinated scientific response, COVID-19 restrictions are changing the way we collaborate in the laboratory, in the office, and in the conference hall.
This event will delve into these topics and more. Host, Academy Chief Executive, Anna-Maria Arabia, will be in conversation with high-level representatives from Australia, USA and Singapore.
Speakers will be announced soon.
Event details
Date: Tuesday 22 June 2021
Venue: Online livestream at top of this page
Time: 10:00 AM - 11:00 AM AEST (Australian Eastern Standard Time)