In Her Own Words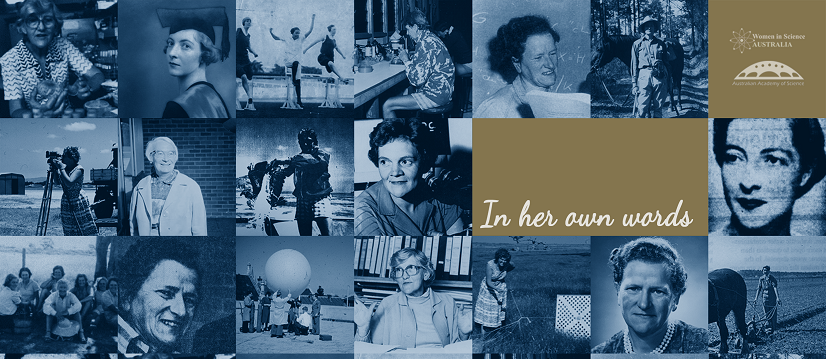 In Her Own Words celebrates the achievements and contributions of six female Australian scientists. They have all had a significant impact not only in their field, but in the role of females in science, technology, engineering and mathematics.
During Science Week (13-21 Aug), we will be telling these inspiring women's stories via social media. This will be done using their own words – taken from notebooks, interviews, publications and from those who worked closely with them or were inspired to work in the sciences thanks to them.
You can follow their stories by liking their pages on Facebook:
Please help spread the word so we can share their stories with hundreds of Australians this Science Week.