About Falling Walls
Falling Walls is an international three-day conference held in Berlin each year inspired by the fall of the Berlin Wall on 9 November 1989. The question of every Falling Walls gathering is: Which walls will fall next? The conference fosters discussion on research and innovation and promotes the latest scientific findings among a broad audience from all parts of society.
The goal of the Falling Walls Lab is to advance scientific and entrepreneurial visions, and to initiate and promote exchange between outstanding talents and innovative thinkers across disciplines. Falling Walls Labs are organised by independent partners of Falling Walls Foundation and are held in locations across the globe with the winners from each Lab being invited to present at the Falling Walls Lab global finale – Falling Walls Pitch, Berlin on 7 November 2022.
There will be a total of three full days of stimulating presentations and inspiring interactions from 7-9 November 2022 with an option to join remotely for participants unable to travel.
Falling Walls Lab Australia
On Monday 26 September 2022 the Australian Academy of Science will host the seventh Falling Walls Lab (FWL) finale to identify the national winner to take part in this global event.
The ten winners of state labs from around Australia will gather online for the finale. They will highlight their research work, business model or unique initiative in a three-minute presentation to a broad audience from science and industry, including a jury of distinguished academics and businesspeople. The jury, chaired by Australian Academy of Science President Professor Chennupati Jagadish AC PresAA FTSE, will select the most innovative and promising ideas as winners of Falling Walls Lab Australia 2022 to represent the country in Berlin.
You are invited to join us online to watch the presentations from the finalists, and to hear the verdict from the jury.
Date: Monday 26 September 2022
Time: 2.00 pm to 4.00 pm AEST
Location: Online - at the top of this page
Registrations: Open now
---
FWL Australia presenters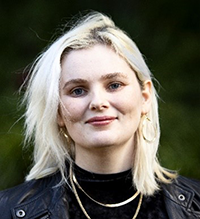 BREAKING THE WALL OF
Paediatric Chronic Pain
Tess Brading, QUT
Researching the co-design of personalised immersive environments for paediatric chronic pain management. Creating a clinically informed design framework for virtual reality in paediatric healthcare.
---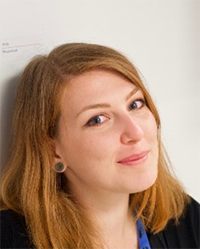 BREAKING THE WALL OF
Space Debris Prevention
Mars Buttfield-Addison, University of Tasmania
Capacity for space debris tracking is falling behind. With key modifications to backend computer systems, existing sensors such as astronomical radio telescopes may be converted for tracking debris.
---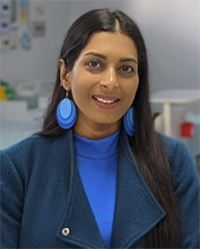 BREAKING THE WALL OF
Borders in Nursing
Chanchal Kurup, Australia Catholic University
Immigration is inevitable to manage the scarcity of nursing staff world-wide. Immigration leads to underutilisation of immigrant nurses' specialty skills since they lack a clear skill transition model.
---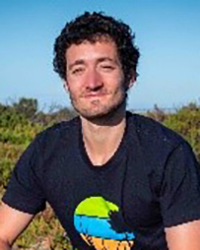 BREAKING THE WALL OF
Hidden Carbon Emissions in Agriculture
Martino Malerba, Deakin University
My project analyses the mechanisms of C-emissions from farm dams and explores management solutions to advance zero-emission farming in Australia.
---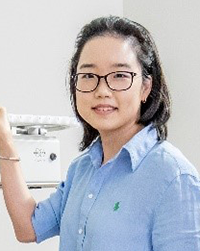 BREAKING THE WALL OF
Antifungal Resistance
Danielle Lee, Griffith University
Using an innovative and multidisciplinary method, a novel antifungal targeting a fungal specific enzyme, will be developed altering the functionality and therefore causing death of the fungal cells.
---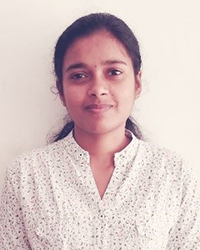 BREAKING THE WALL OF
Decarbonising the Planet
Fiona Harshini Roy Desmond Godfrey, Monash University
Geothermal energy can be extracted from different types of closed and open loop systems. Then, CO2 foam is going to be used as both circulating and fracturing fluid.
---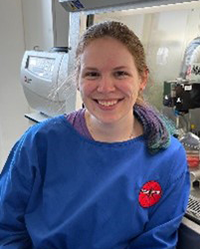 BREAKING THE WALL OF
Drug Resistant Malaria
Merryn Fraser, Australian National University
I'm exploring the biology of Plasmodium parasites, which cause malaria. I'm fighting malaria with fat, using modified cholesterol molecules to sneak antimalarial drugs past the parasite's defences.
---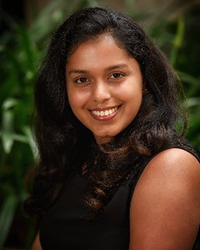 BREAKING THE WALL OF
Crop Loss
Nipuni Peththa Thanthrige, QUT
BAG4, a cryoprotective protein, is a strong candidate for development of stress tolerant crops. Mechanisms investigated. Autophagy, a form of cell death, plays a role in BAG4-mediated stress tolerance.
---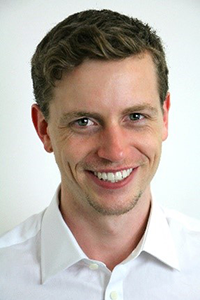 BREAKING THE WALL OF
Medical Device Bioactivity
Oliver Lotz, University of Sydney
I investigated the mechanisms of covalently immobilising biomolecules for bioactivity and demonstrated its effectiveness with examples such as the growth of cartilage cells.
---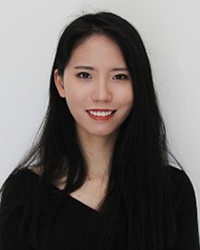 BREAKING THE WALL OF
Treating Depression
Clara Jiang, University of Queensland
I find that statins and antidepressants show highly similar gene expression fingerprints. By drug repurposing, we can save time and money while getting much needed new treatments to the patients.
---
The Lab is a challenging and inspiring platform for emerging bright individuals, giving them an exceptional opportunity to become the next big success story in innovation. It is a fast-paced exciting event for the audience and is accessible to anyone registering for the event. As the presenters could be researchers, social scientists, academics, entrepreneurs or professionals across all disciplines, the Lab promises to be an interesting and motivating event for everyone!
---