Making Better Humans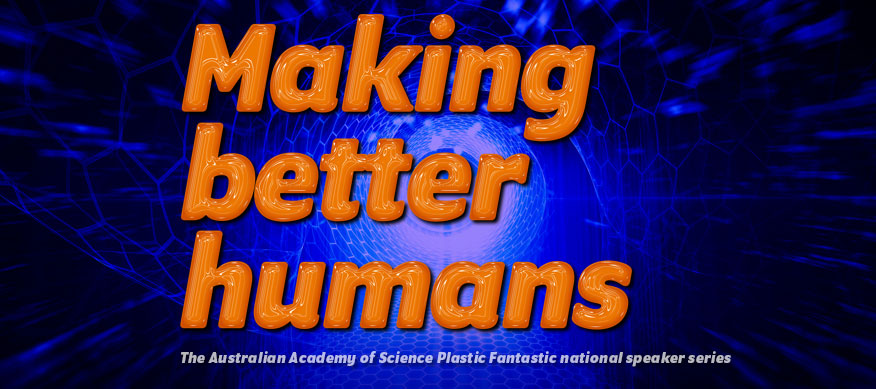 Presented with the generous support of Academy Fellow and developer of the Polymer Bank Note Professor David Solomon AC FAA.
About the talks
Bionic bras, handheld 3D printers for repairing damaged cartilage, shape-shifting medical implants and anti-cancer drugs delivered using nanoparticles. This is not the stuff of fantasy. This is the now.
Welcome to the world of polymers. But what are they we hear you ask? When many small molecules (which are made up of atoms held together by chemical bonds) are joined together end to end, you end up with polymers. And they are transforming the world as we know it.
Join us at one of our upcoming events where we will delve into the world of polymers and how they are being used to make better humans. Our presenters will explore how polymers are being used in everything from cancer treatments, to tackle antibiotic resistance and in 3D printed body parts.
Talk dates
MELBOURNE – 28 February 2017 – Polymers in a material world – Buy Tickets
SYDNEY – 2 March 2017 – Polymers in a material world – Buy Tickets
WOLLONGONG – 17 August 2017 – Making better humans with polymers – Buy Tickets
BRISBANE – 5 October 2017 – Making better humans with polymers – Buy Tickets
ADELAIDE – 2 November 2017 – Making better humans with polymers – Buy Tickets