Program Poster Conference information
Conference reportRegister Regional Travel Award
The EMCR Forum's fourth national meeting, Science Pathways 2016: Future Leaders, will be held in Sydney at UNSW Australia on September 26-27, 2016. The event will bring together EMCRs and scientific leaders from academia, industry and government.
As Australia's National Innovation and Science Agenda and Chief Scientist have highlighted, our scientific industries can no longer prosper in isolation. Instead, the next generation of science leaders must be skilled in working across science sectors, collaborating with academic institutions, private companies, government and NGOs.
This meeting will provide insights from nationally and internationally recognised leaders who will explain what leadership in their industry means, and how to develop yourself as a leader in their sector. EMCRs will be provided with opportunities to network with other future leaders from different backgrounds, and share their ideas on how to shape Australia's scientific and innovative future.
Registration
Registration is now open and will close on 9 September.
Accommodation and transport
Accommodation options are listed in the conference information pages. A bus service will be provided between the venue and the accommodation options.
Carer grants
Grants are available to facilitate your attendance if you have caring responsibilities. Please refer to the conference information pages for further information.
On Twitter
To tweet about Science Pathways 2016 use #SciPath16.
Follow the EMCR Forum on Twitter @EMCRForum
Follow the Australian Academy of Science on Twitter @science_academy
Sponsors
Please contact us if you are interested in sponsorship opportunities.
Platinum sponsor
Gold sponsors
Silver sponsors
Networking event sponsor
Carer grant sponsor
Beverage sponsor
Venue sponsor
Catering sponsor
Local event organisation supported by the UNSW Early Career Academic Network.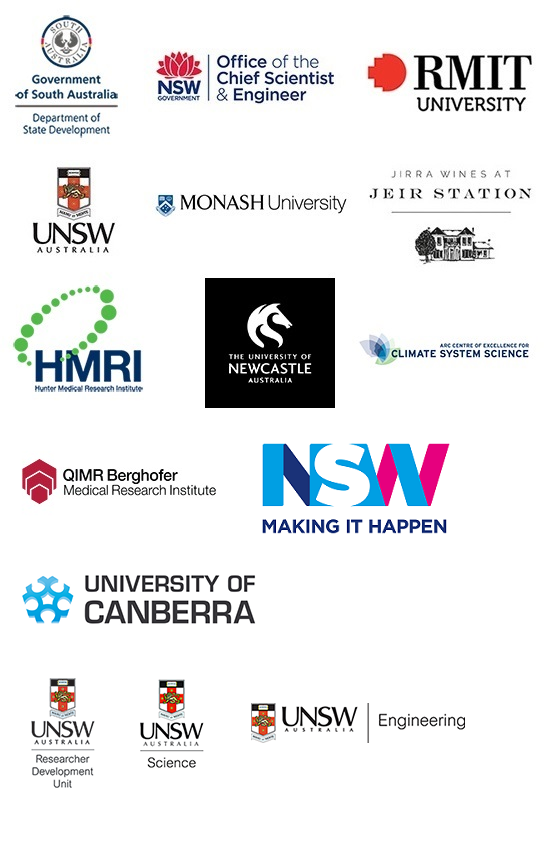 Law Building (Building F8), UNSW Australia,Union Rd New South Wales