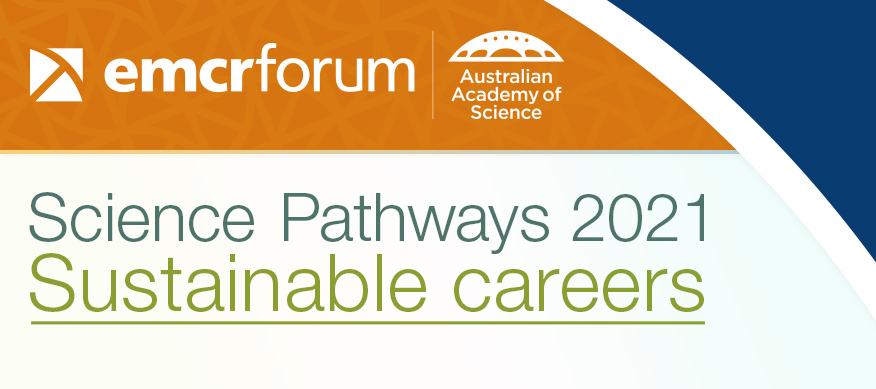 Science Pathways is back in 2021 and promises to be bigger and better than ever.
The future of Australia's knowledge economy calls for an empowered and well-supported cohort of early- and mid-career researchers (EMCRs). We acknowledge that the current research climate has been particularly challenging for EMCRs. The Forum is committed to equipping EMCRs to navigate these times to build thriving research careers so that they can contribute to the future of science, technology, engineering, mathematics, and medicine (STEMM).
At Science Pathways 2021: Sustainable careers, the EMCR Forum will facilitate thought-provoking and engaging discussions around what EMCRs need for their careers to be sustainable. From discussions around the future of work for researchers in academia, industry, and government, managing work-life responsibilities, looking after our mental health, building a more inclusive STEM sector, and more.
The world has changed since our last Science Pathways, so we have adapted the format of the event to make sure we can include as many EMCRs as possible in these important conversations.
We are kickstarting the activities of Science Pathways 2021: Sustainable careers with two-half days of exciting and insightful talks with leaders from the STEMM sector, networking opportunities and professional development sessions. You can attend the launch event in person on 25–26 November 2021 at the University of Melbourne, or you can join us online and follow the discussions taking place on 25 November.
The launch event will be followed by three online-only events in early-December designed for EMCRs to share experiences, network, get inspired, and gain skills from their preferred space.
Early-bird registrations are now open and will close at 5.00 pm AEST on Monday 23 August 2021.