The EMCR Forum's fifth national meeting, 'Science Pathways 2018: Diversify your thinking', was held in Brisbane at the Mercure Hotel on 23-24 April 2018. The event brought together early- and mid-career researchers (EMCRs) and scientific leaders from academia, industry and government, both on-site and remotely.
About Diversify your thinking
Australia's scientific and innovative future calls for a generation of science leaders equipped with the right tools and strategies to better understand the key considerations for interdisciplinary research and collaborations, to achieve more inclusive and equitable environments, and to improve their access to funding opportunities from non-traditional sources.
Bridging the gap between what needs to be achieved in these areas and the current settings represents one of the most important challenges facing emerging researchers. Diversify your thinking created insightful discussions and presented key findings on how to face these challenges and implement solutions. The event offered a highly interactive program with a strong professional development focus for EMCRs and with opportunities to network with other future leaders from different backgrounds.
Watch the Livestream
Missed the opportunity to attend the event in Brisbane or watch the livestream? You were part of the event, but wish you could watch your favourite session again? The livestreamed sessions from Science Pathways are available to watch at any time.
The livestream was made possible thanks to the support of the University of Sydney, the Theo Murphy Initiative (Australia), and the Royal Institution of Australia, and AARNet's technical advice.
Opening session:
Making science inclusive:
Looking beyond traditional funding sources:
Forging success in interdisciplinary research:
You can also watch the Science Pathways 2018 sessions directly at Australia's Science Channel.
On Twitter
To tweet about Science Pathways 2018 use #SciPath18.
Follow the EMCR Forum on Twitter @EMCRForum
Follow the Australian Academy of Science on Twitter @science_academy
Sponsors
We would like to thank our sponsors for their support in making Science Pathways an amazing event.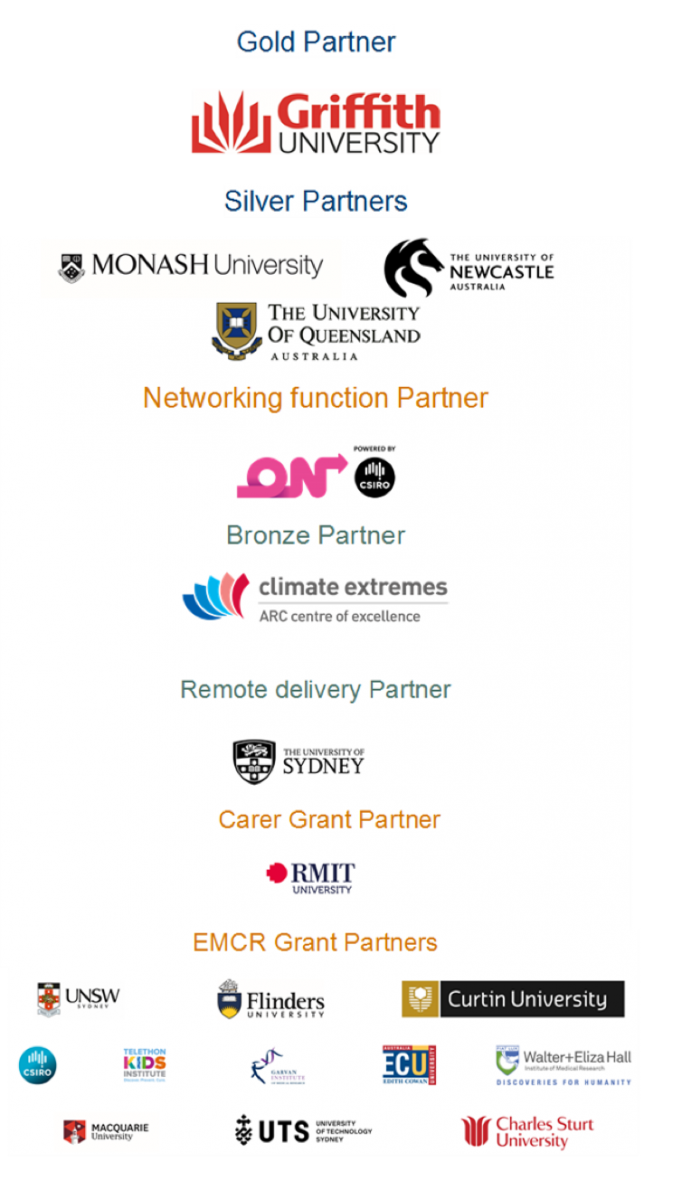 Mercure Brisbane, 85/87 N Quay Queensland