For enquiries regarding registration please contact the Academy Events Team
Every year, Australia's foremost scientists gather at Science at the Shine Dome. In 2015, the theme will be Minerals to medicines: 100 years of X-ray crystallography. X-ray crystallography has come a long way since Adelaide-born Nobel Laureate Lawrence Bragg pioneered the field 100 years ago. Featuring scientists at the forefront of their fields, this symposium will look at the world-changing work being done in crystallography—from extra-terrestrial investigations to medicine, from biology to chemistry and materials. Be a part of this exciting foray into what the future holds.
At Science at the Shine Dome, prestigious awards are presented, high achievers are admitted to the Fellowship of the Australian Academy of Science, and a symposium is held on an issue of national importance. Scientists, policy makers, educators and the interested public are invited to attend.
View accommodation options near the venue.
---
Platinum Sponsor

Gold Sponsors
Department of Industry & Science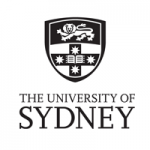 Silver Sponsors
Exhibition Sponsor

Speaker Sponsor

Monash University will be Sponsoring the following Symposium speakers:
Professor Stuart Batten
Professor Joanne Etheridge
Notepad & Pen Sponsor

Early to mid-career Travel Award Sponsors
In-Kind Sponsors

Sponsorship opportunities
The Australian Academy of Science is looking to organisations to partner with us to promote excellence in Australian Science by becoming a key sponsor of Science at the Shine Dome 2015.
As a sponsor you will gain valuable exposure to Academy Fellows, world renowned scientific experts, early- to mid-career researchers, and those who are inspiring the next generation of Australian scientists.
A range of exciting sponsorship opportunities are now available for Science at the Shine Dome 2015. Please peruse the prospectus and application form. For more information or to discuss sponsorship opportunities, please contact Events Manager Mitchell Piercey or phone 02 6201 9462
Shine Dome,15 Gordon Street Australian Capital Territory